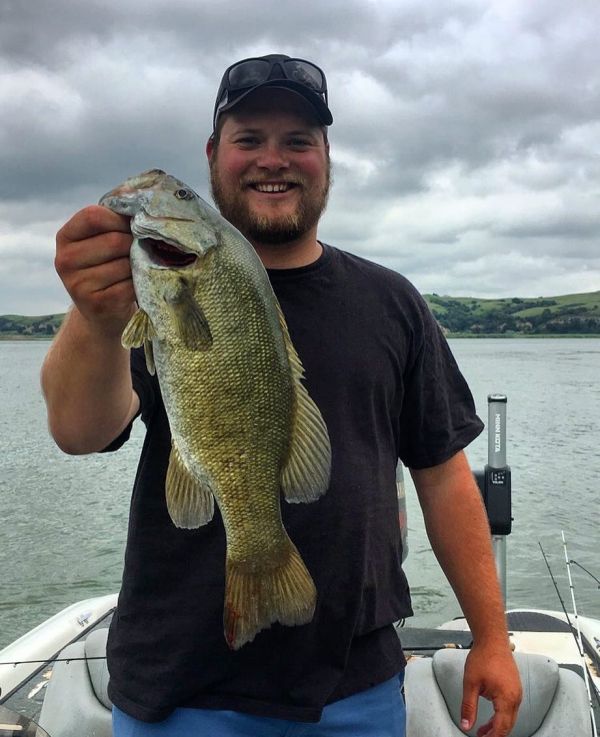 Derek Kane, a natural resources master's student with the Nebraska Cooperative Fish and Wildlife Research Unit at the University of Nebraska-Lincoln, recently was awarded the Shimano Varsity Program scholarship worth $2,000.

The scholarship, developed in conjuction with B.A.S.S. Conservation, assists high school and college students in their pursuit of conservation or fish and wildlife degrees. The award is given to 12 individuals and can be used for tuition, textbooks, or living expenses.

According to the BassMaster announcement, Phil Morlock, vice president for Government Affairs/Advocacy for Shimano North American Fishing, Inc., said "the program's goal is to curtail the critical decline in resource management professionals who fish within state, regional, provincial and federal agencies."

"Previous years' recipients and those who were awarded scholarships this year are all avid anglers," added B.A.S.S. Conservation Director Gene Gilliland. "Some fish competitively on their high school or college teams while others just fish recreationally. But they all show that passion and love for the sport of fishing - and that will help them make a connection with their future constituents as they pursue their careers in fisheries and natural resource management."

Kane's graduate thesis work focuses on modeling fishing pressure on Nebraska lakes, with the goal of helping connect the dots between angler activities and the health of fish populations. Learn more about the project here.

BassMaster contributed to this report.