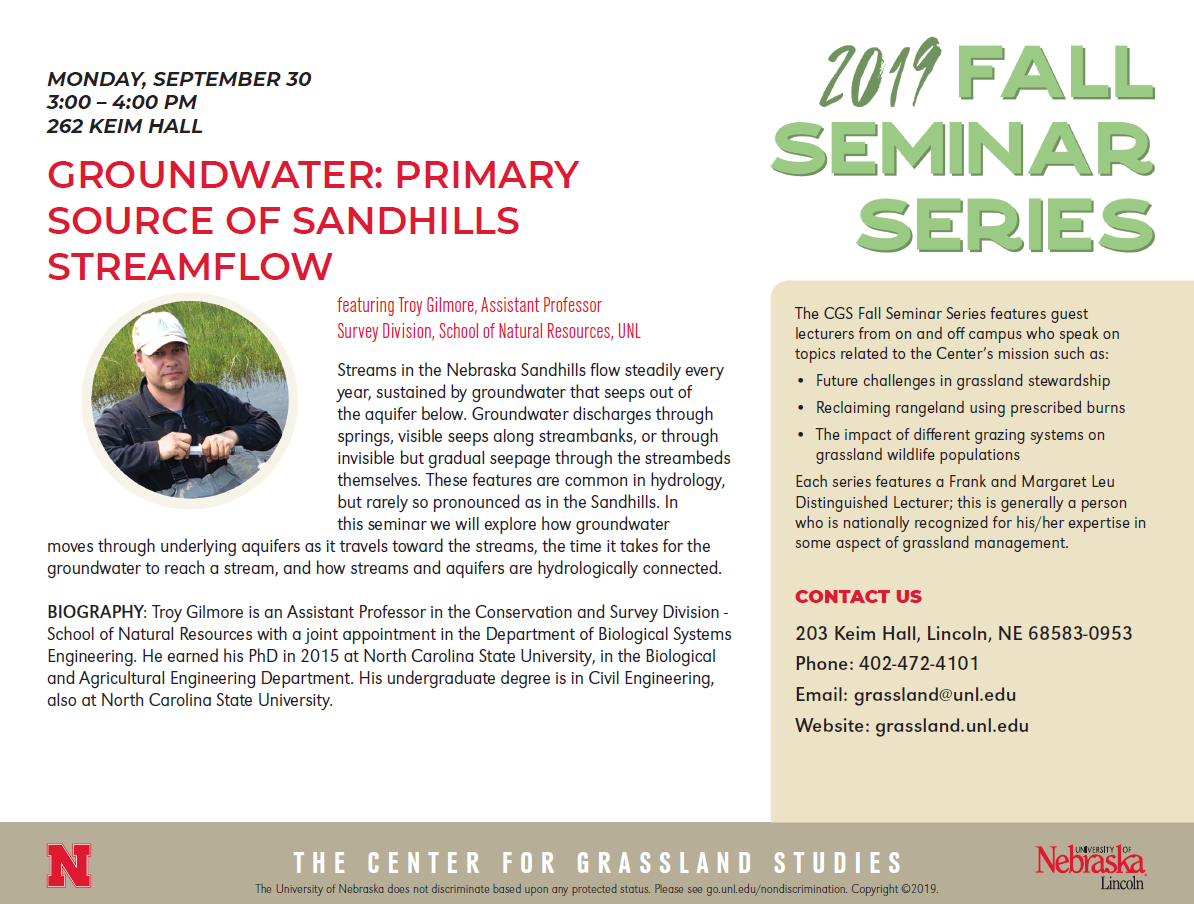 Troy Gilmore, groundwater hydrologist with the Conservation and Survey Division at SNR, will present on groundwater in the Nebraska Sandhills from 3 to 4 p.m. Sept. 30, 2019, at Keim Hall 262, for the Center for Grassland Studies fall seminar series.

Abstract
Streams in the Nebraska Sandhills flow steadily every year, sustained by groundwater that seeps out of the aquifer below. Groundwater discharges through springs, visible seeps along streambanks, or through invisible but gradual seepage through the streambeds themselves. These features are common in hydrology, but rarely so pronounced as in the Sandhills. In this seminar, we will explore how groundwater moves through underlying aquifers as it travels toward the streams, the time it takes for the groundwater to reach a stream, and how streams and aquifers are hydrologically connected.

For more information, contact Liz Husmann at liz.husmann@unl.edu.