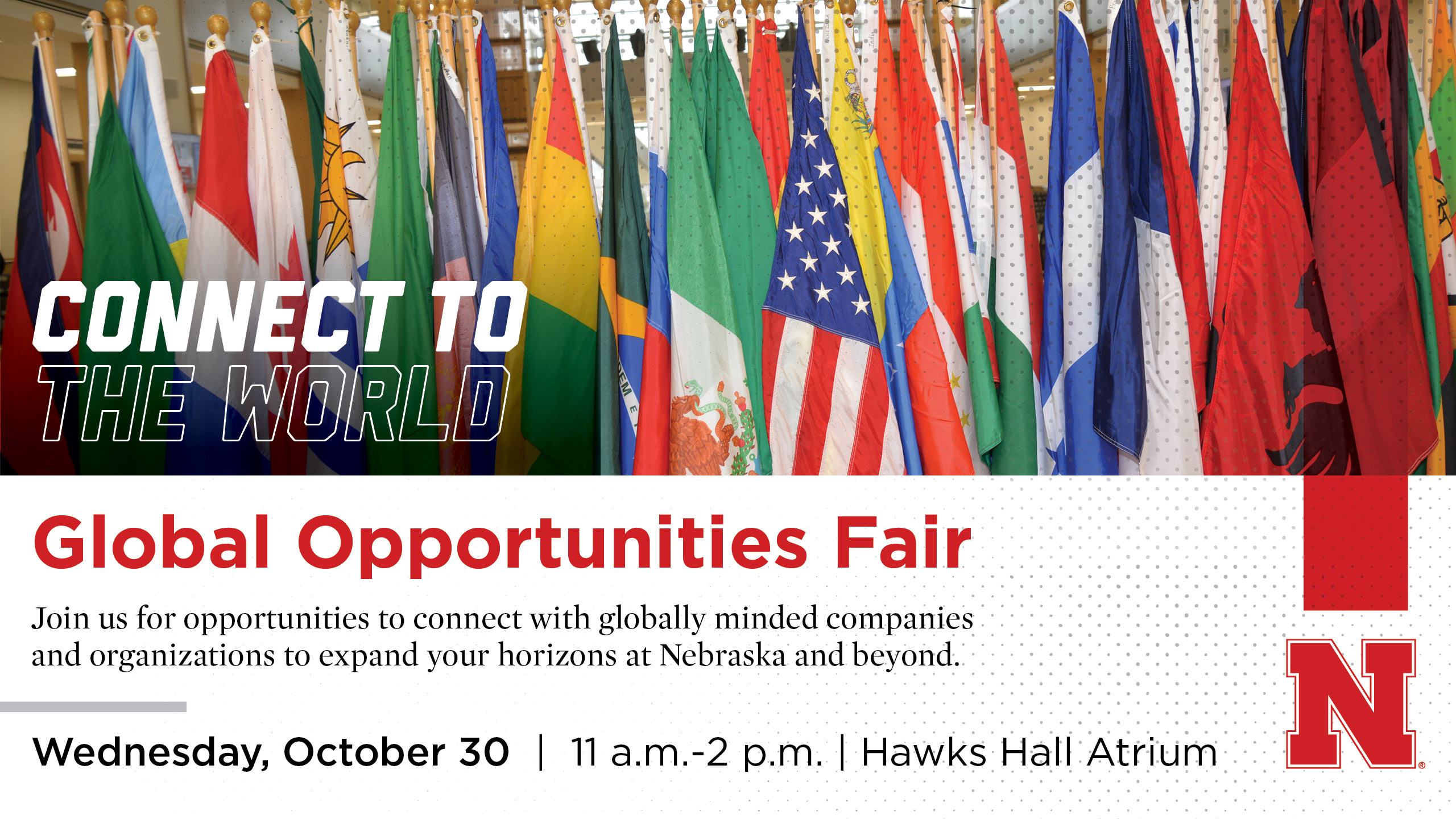 All majors and minors are invited to the second annual Global Opportunities Fair designed to bring together students with employers, organizations, and programs seeking globally-minded learners and leaders across the University. The event is 11 a.m. to 2 p.m. Wednesday, Oct. 30, in Hawks Hall Atrium.

In partnership with Global Studies Program, International Business, Anthropology, Geography and the Department of Modern Languages and Literatures the following employers, organizations, and programs will be present to help you identify opportunities that fit student's personal, academic, and professional goals.

Employers Present: American Red Cross, Department of Health and Human Services, ReSource Pro, Sandhills Global, Valmont Industries, JET Programme, PeaceCorps, and others.

Community Organizations: Asian Community and Cultural Center, Lincoln Literacy, Lutheran Social Services, UNL Passport Office, and many others.

Programs: Boren Scholarship and Fellowship Program, UNL Office of Fellowships, Education Abroad, and numerous faculty-led programs.
More details at: https://www.facebook.com/events/412099912679638/