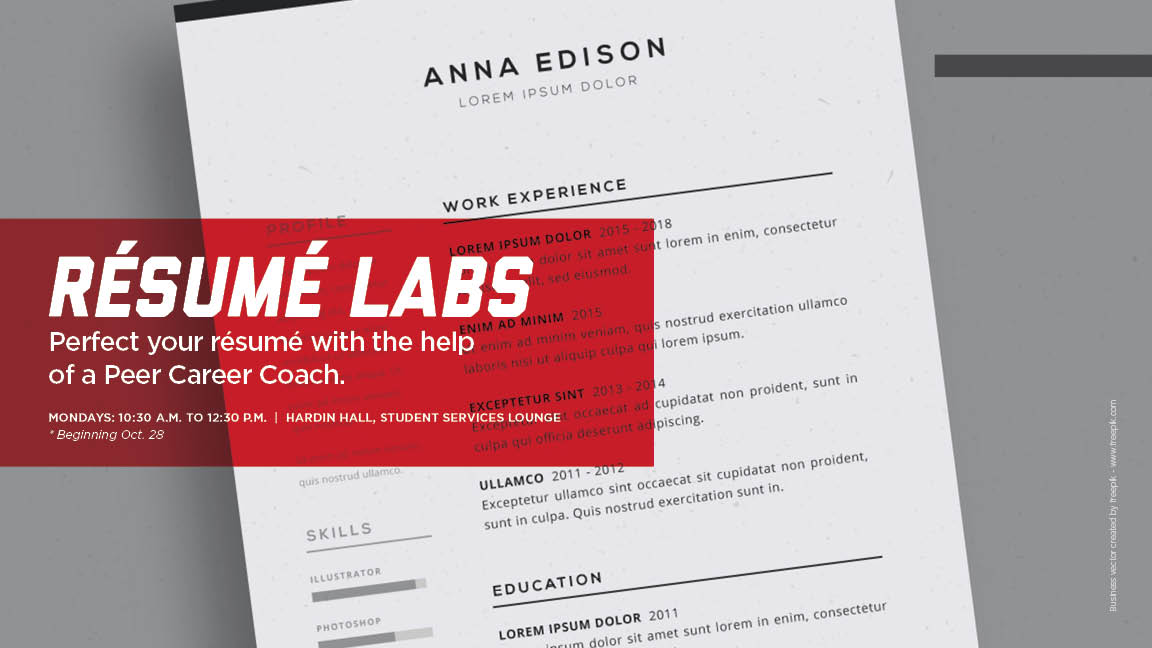 Students are invited to perfect their résumés with the help of a Peer Career Coach on Mondays in Hardin Hall.

Students can pop in any time between 10:30 a.m. and 12:30 p.m. at the Student Services Lounge for the Résume Labs, the brain child of the UNL College of Agricultural Sciences and Natural Resources Career Services.

If Mondays don't work, Peer Career Coaches also will be available:

Tuesdays from 4 to 5:30 p.m. in Beadle Center, Room E106;

Wednesdays from noon to 2 p.m. in Animal Science, The Hub; or

Thursdays from 3 to 5 p.m. in Plant Science Hall, Room 271.


Current career coaches include:

Lauren Ahlers, a sophomore Animal Science major

Wyatt Hubbard, a sophomore Agricultural Education major; and

Abby Misfeldt, a senior Fisheries and Wildlife major