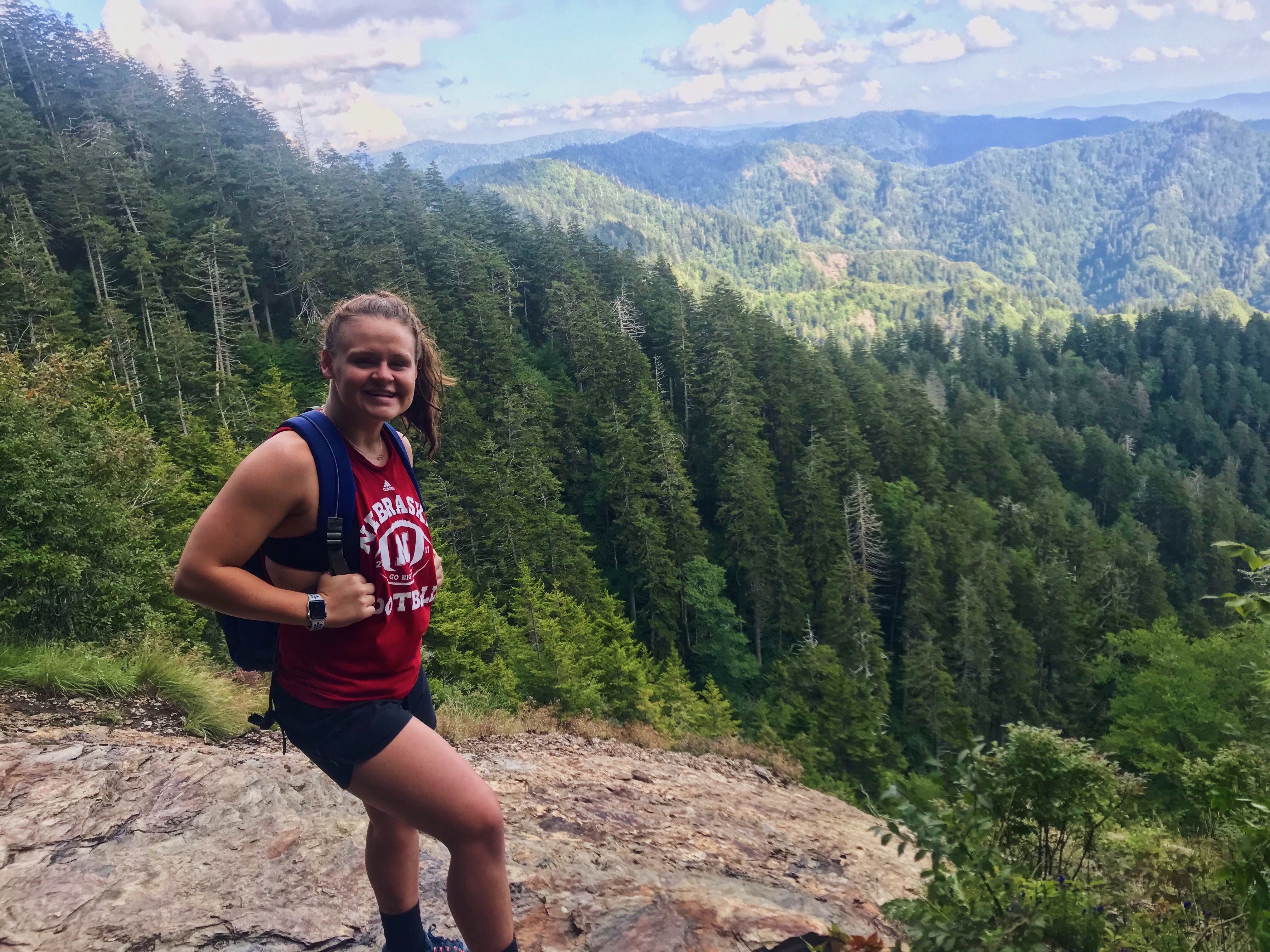 Meet Isabelle Murray, a School of Natural Resources junior fisheries and wildlife and environmental studies major with a minor in biology.

Hometown: Cincinnati, Ohio

Major: Fisheries and Wildlife and Environmental Studies with a minor in Biology

Anticipated date of graduation: May 2021

Why did you decide to come to the University of Nebraska–Lincoln?
I was recruited to swim here at the University. When I took my official visit, I was not expected to be blown away by the opportunities, resources and people here at Nebraska. I was looking into engineering while visiting other universities, but I took a chance on exploring the Fisheries and Wildlife major and I am so happy I did. I had a meeting with Mark Pegg and I was truly amazed to find out that I could make a career out of doing the things I love.

What is your favorite thing about the School of Natural Resources?
The School of Natural Resources is such a close-knit community so I feel comfortable in every class I take. There are always people that I know and am excited to work with. This makes using the opportunities to take trips and work outside of the classroom that much easier because we have already worked with a lot of these people before.

What is your favorite class you have taken so far and why?
My favorite class that I have taken is NRES 233, Wildlife Field Techniques, because we went to Cedar Point Biological Station over fall break and learned many helpful skills. It was a great trip where we spent most of our time working outside, even when it snowed, and got to know our classmates.

What is life like outside of school? In what ways have you gotten involved in the SNR or university communities?
With being an athlete, I spend most of my time with my team. Whether that be practice, meets, team events, or recruiting, I am constantly working towards getting the most out of myself for my team. I was voted as team captain by my teammates back in May and it is a role that I take very seriously. I do what I can to make sure the team is happy and united to work to our goals. As a part of the SNR community, I am a TA for AGRO 153, Soil Resources. I have the chance to connect with a diverse group of students from many different majors and do my best to help them learn about soil. I am also a part of the Husker Connect program so I visit a retirement home every week to play cards with a group living at Legacy Estates. It is always a great time to take my mind off of the everyday stresses to enjoy time with others and know that I can do what I can to make their days just a little bit better.

What are your plans post-graduation?
I do not have any plans set exactly but I am doing what I can to understand what path is best for me. I have been going back and forth between taking a study abroad trip or pursuing graduate school but it all depends on what my future job will ask of me. My dream is to work at the Cincinnati Zoo on their conservation team.