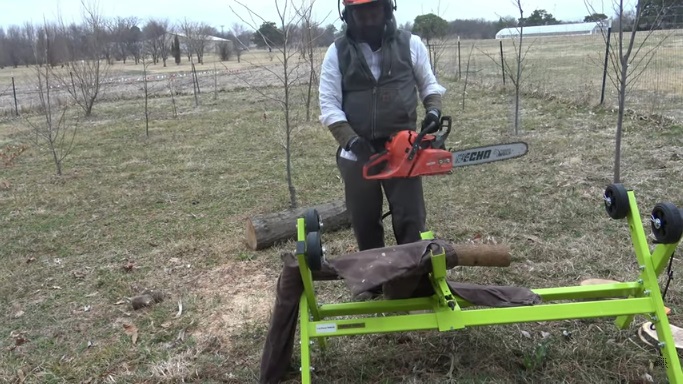 When the University of Nebraska-Lincoln announced last month that the spring semester would be concluded remotely to combat the spread of the coronavirus, it caused faculty across the campus to reconstruct their remaining coursework for students who would be learning at a distance. For Eric North, that meant deconstructing a pair of unsafe pants in one of many demonstration videos he quickly produced for his aboriculture class.

"Next week was supposed to be the chainsaw safety lab in arboriculture," North wrote in a tweet on March 31. "I considered sending students home with chainsaws. Instead we made a video demonstrating the value of chaps."

Probably a good call.

The video demonstrates the glaring difference in what happens when a chainsaw tears into a pair of general work pants as opposed to appropriate personal protective equipment like chainsaw chaps.

The video is one of five that North has uploaded to his Tree Husker YouTube account so far. The topics include proper pruning techniques, aboriculture safety and North's capability as a kudo horn player (taken during a study abroad trip to Botswana).

During his #StayAtHome, North also received some tree-related questions from a younger learner. (Among the questions: "How do trees live a long, long time?" "Why does bark sometimes fall off trees?" and "How do trees regrow their leaves?") He's been answering those in a series of videos that can be found here.

The tree-related classes and videos are in support of a newly approved degree in Regional and Community Forestry. For more information please visit the website.