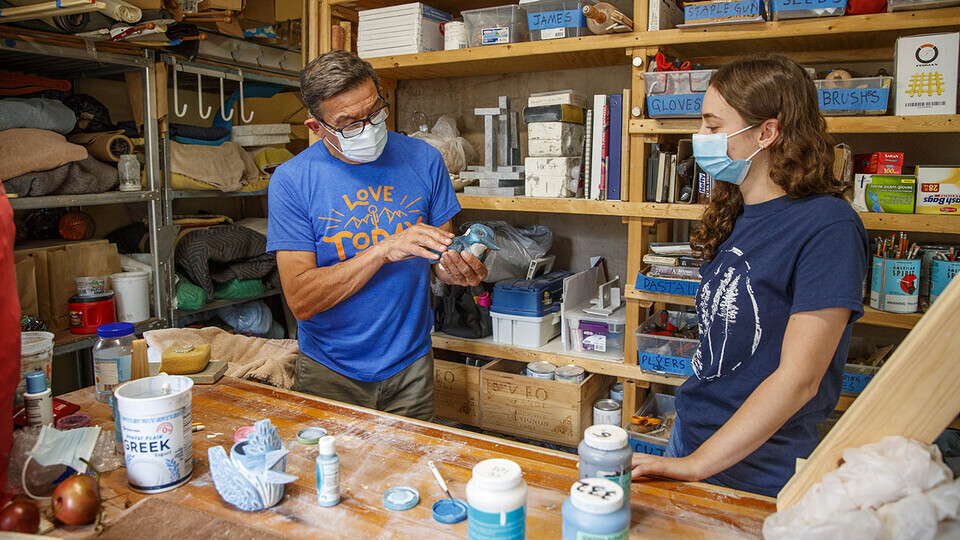 Student applications for the university's Undergraduate Creative Activities and Research Experience program are being accepted through Feb. 15.

The UCARE program offers a $2,400 stipend as well as the opportunity to engage in world-class professional development under a faculty mentor on a research or creative project. Recipients of the award commit up to 20 hours per week on summer projects, or at least 10 hours per week on academic year projects. Projects from all majors and disciplines are accepted and highly encouraged.

UCARE students will have the opportunity to present their research or creative work at either the 2023 Summer Research Symposium or the 2024 Spring Student Research Days. Skill-building workshops on topics like graduate school preparation and professional presentation skills are also offered throughout the summer and academic terms to enhance the program experience.

Proposals for projects during summer 2023 and academic year 2023-24 can be submitted online via NuRamp. To begin an application, select UCARE under the competition drop-down menu.

Interested undergraduate students must confirm a project and faculty mentor during application. Full eligibility requirements and resources on identifying a faculty mentor or developing a research proposal can be found on the UCARE website. Details about the UCARE program are outlined via a recorded information session.

Resources for prospective faculty mentors are also available online.

Questions about the UCARE program or application process can be e-mailed to ucare@unl.edu.

More details at: https://careers.unl.edu/channels/ucare/