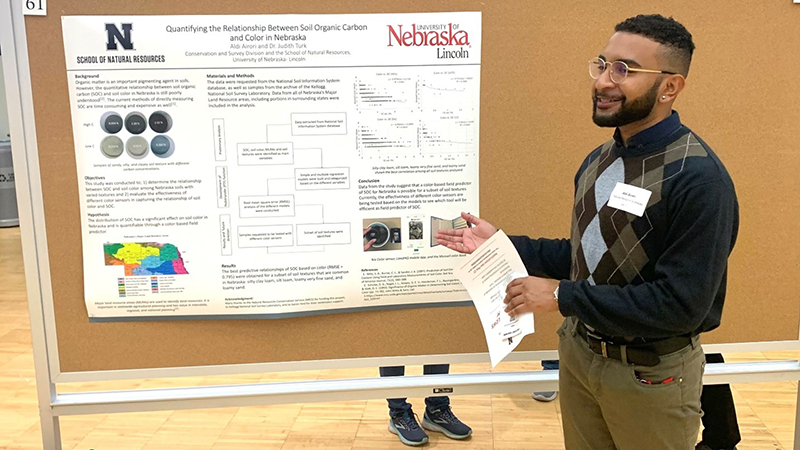 Aldi Airori is the fourth of five siblings. He is from Papua which is found in the easternmost part of Indonesia. He came to the United States as an undergraduate in the University of Nebraska. His participation in the UCARE program as an undergraduate gave him the opportunity to author and publish a paper with his advisor.

Progression into graduate program was seamless for him but it was his passion for people that drove him into new frontiers. This culminated in him becoming the president of Graduate Students Association at the School of Natural Resources.

As he graduates this Fall 2022 with a Master of Science in Natural Resource Sciences, Aldi shares his thoughts and experiences with the School of Natural Resources.

Read all about it!

More details at: https://snr.unl.edu/aboutus/what/newstory.aspx?fid=986