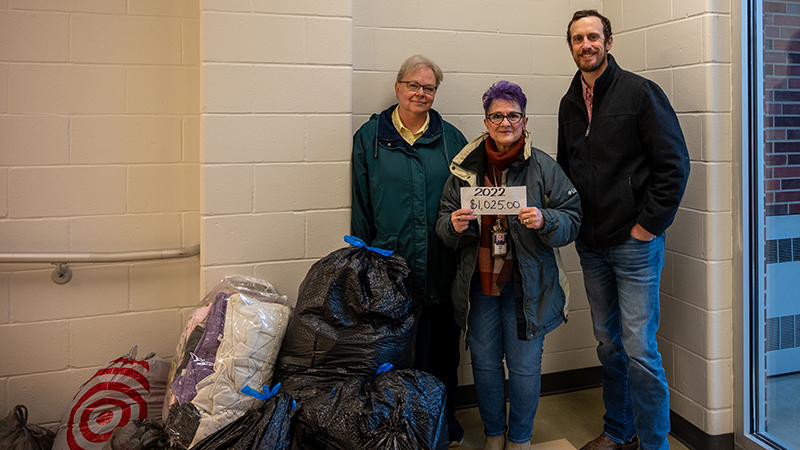 The 'Caring for Clinton' drive delivered its bounty to Clinton Elementary School on Tuesday morning, December 13, 2022. Six large bags of clothing, four bags of toiletries and $1025.

Linda Kern, Family Care Coordinator at Clinton, expressed many thanks.

"Dear UNL/SNR Friends of Clinton,
Thank you so much for your gracious donations to our families and students.

You all are part of what it means to be a part of a true community; we watch out for each other and step up when needed. When acts of compassion - like yours - are visible to our community, we raise the consciousness of all - you all give and ask for nothing in return except knowing you have been part of making a parent, a child, a family feel valued and recognized. Which is all any of us ask.

We appreciate you all - please have a wonderful holiday and we wish you much happiness in the new year."
More details at: http://snr.unl.edu/aboutus/what/caringforclinton.aspx