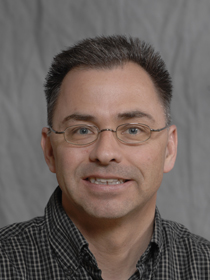 National Drought Mitigation Center director Michael Hayes helped to moderate the National Drought Early Warning Outlook meeting in Washington, D.C. on Thursday, Feb. 21. The outlook event featured guest speakers from various agencies and organizations who spoke about the current state of drought in the United States, anticipated concerns for the coming year, and recommended some means by which policy-makers may prepare for upcoming challenges.

The National Drought Early Warning Outlook emerged out of the 2012 National Drought Forum, which sought to assess the impacts of the 2012 drought and to evaluate preparedness for future droughts. Hayes presented at the December forum about building a national integrated drought early warning information system. "The idea for these Outlooks came directly from recommendations resulting from the National Drought Forum," said Hayes.

The NDMC partnered with the National Integrated Drought Information System to orchestrate and host the Outlook event. 81 representatives from assorted groups attended, including those from congressional and governors' offices, state and federal agencies, and media outlets.

"The audience seemed very engaged," said Hayes. "The Outlook highlighted the pending issues that are being faced across the country, including poor conditions in the winter wheat belt of the southern Plains, navigation in the Mississippi River Basin, and the record low levels in the Great Lakes."

Hayes said the intent of the Outlook focused on an assessment of current conditions and the prospects for coming months. He hopes that such Outlooks will continue to be held if the widespread drought conditions persist.