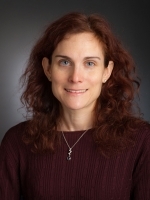 "Host-microbiota Interactions in Colitis and Colorectal Cancer," will be presented by Wendy Garrett from Harvard University. The seminar begins at 4:00 p.m., Sept. 18 at the Beadle Center (1901 Vine Street). The seminar is free and open to the public.

The intestinal immune system has co-evolved with the gut microbiota for the maintenance of intestinal health. Disruption of this homeostasis leads to intestinal inflammation and disease, including colitis and colorectal cancer. Pathogen discovery efforts in colorectal cancer will be discussed as well as investigations into microbial metabolites important for colonic mucosal immune homeostasis.

The complete schedule of seminars may be found at http://biotech.unl.edu.
More details at: http://go.unl.edu/oqm