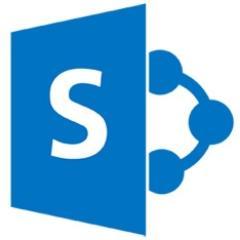 SharePoint has recently undergone an update and has a new look to it -- so don't be surprised the next time to you go there. The functionality and layout is mostly the same. You may find that it has more of a social media feel to it with the ability to share links quite easily.

When working with files, clicking on the three dots next to the file name will provide a menu allowing you to do a variety of things including sharing a file and checking it out. The three dot symbol is an indication for menus.

A neat feature appears when you click the three dots -- a small preview of the file appears.

If you would like to learn more about the new look of SharePoint or how you can more effectively use SharePoint, come to the "SharePoint New Look" session from 9-10 a.m., Oct. 2 in HarH 142.

In the meantime, you can take a look at SharePoint anytime you are on the SNR website by clicking on SharePoint Collaboration at the very bottom of any SNR webpage in the SNR Employees section.
More details at: http://go.unl.edu/mgr