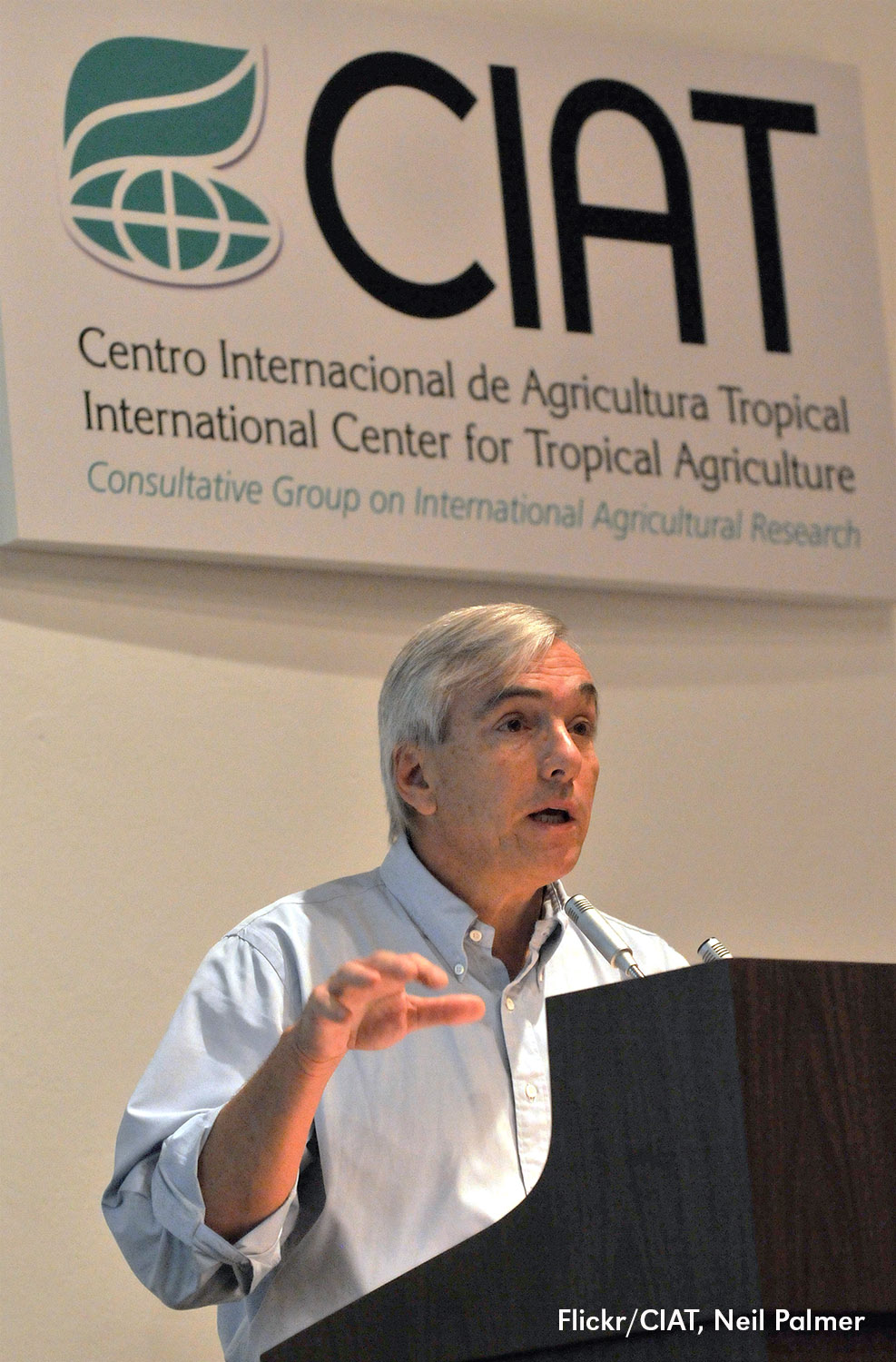 The Robert B. Daugherty Water for Food Institute will host "The University of Nebraska & CIAT: New Research Partnerships for Global Food Security" at 2 p.m., Sept. 17 in the Great Plains Room of the Nebraska East Union.

The seminar will be given by Ruben G. Echeverría, director-general of the International Center for Tropical Agriculture (CIAT). All students, faculty and staff are welcome.

Echeverría will discuss the organization's efforts to cultivate global partnerships in agricultural research, including food security, natural resources management, climate change and policy analysis.

Echeverría's visit is intended to further connect CIAT's research with top universities in the United States, building relationships with professors and students to forge collaborations and enhance global agricultural research impacts.

Established in 1967 and based in Colombia, CIAT is a non-profit research and development organization dedicated to reducing hunger and poverty while protecting natural resources in developing countries through research aimed at eco-efficient agriculture.

CIAT is one of the 15 specialized research centers of the Consultative Group on International Agricultural Research (CGIAR), and is also the headquarters for the CGIAR Research Program on Climate Change, Agriculture, and Food Security.

Echeverría has worked on agricultural and rural development issues for 30 years. Since March 2009, he has served as Director-General of CIAT. He is also President of the International Board of the Center for Rural Development in Latin America.

From 2004 to 2009, Echeverría was Executive Director of the Science Council of CGIAR, based at the Food and Agriculture Organization of the United Nations in Italy. In 1992, he joined the Inter-American Development Bank in Washington, D.C. where he served as Director of Agriculture and Rural Development from 2000 to 2004.

Previous research appointments include the International Service for National Agricultural Research in the Netherlands, the International Maize and Wheat Improvement Center in Mexico and the Uruguayan Land Reform Institute. He studied Agronomy at the University of Uruguay (B.Sc. 1980) and Agriculture Economics at the University of Minnesota (M.Sc. 1985 and Ph.D. 1988).

The Robert B. Daugherty Water for Food Institute at the University of Nebraska is a research, policy analysis and education institute committed to helping the world efficiently use its limited freshwater resources, with a particular focus on ensuring the food supply for current and future generations. Established in April 2010, the institute focuses on fundamental and applied research to provide the knowledge base for effective, practical solutions.
More details at: http://go.unl.edu/9un