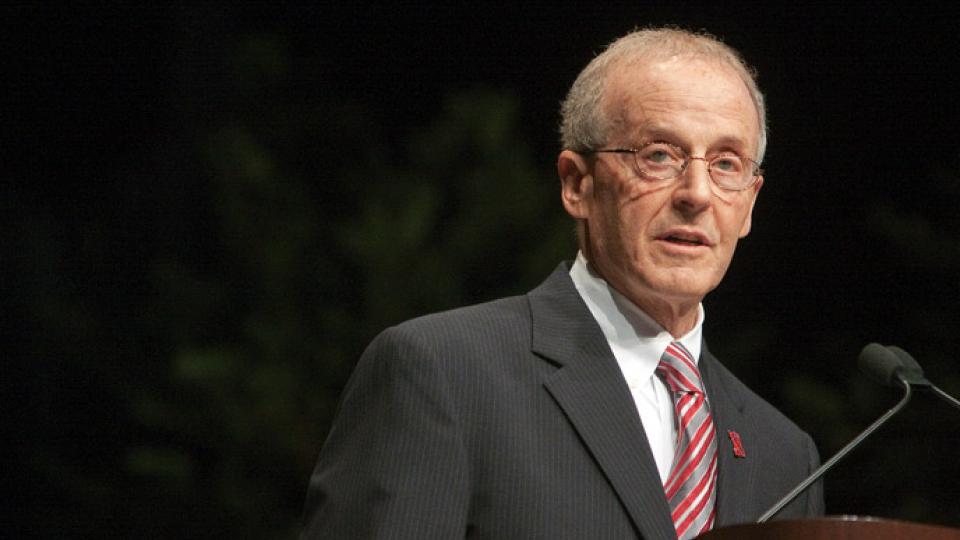 University of Nebraska-Lincoln Chancellor Harvey Perlman has issued an invitation to faculty, staff, students and interested visitors to his 14th annual State of the University address on Sept. 17. The address begins at 11 a.m. at the Lied Center for Performing Arts, 301 N. 12th St.

The speech traditionally outlines university priorities for the coming year while addressing major accomplishments during the previous academic year.

Faculty and staff being honored for service milestones will be recognized during the annual employee service award recognition program beginning at 10:30 a.m. at the Lied Center, and a picnic outside the Lied Center will follow the address.

Campus Recreation will provide free, 10-minute chair massages from 9 to 11 a.m. in the Lied Center.

The speech will be streamed live at unl.edu and televised on NebSat 105, Lincoln Cable Channel 80 and KRNU Radio (90.3 FM). Shuttles (Bus 24) from East Campus to the Lied Center will run from Burr-Fedde, Ag Hall, Animal Science and the College of Law, returning from the Temple Building.

All 13 of Chancellor Perlman's previous State of the University addresses are available online at http://go.unl.edu/stateoftheu.

From 4 to 6 p.m., faculty and staff are invited to participate in self-guided tours of the new East Memorial Stadium expansion.