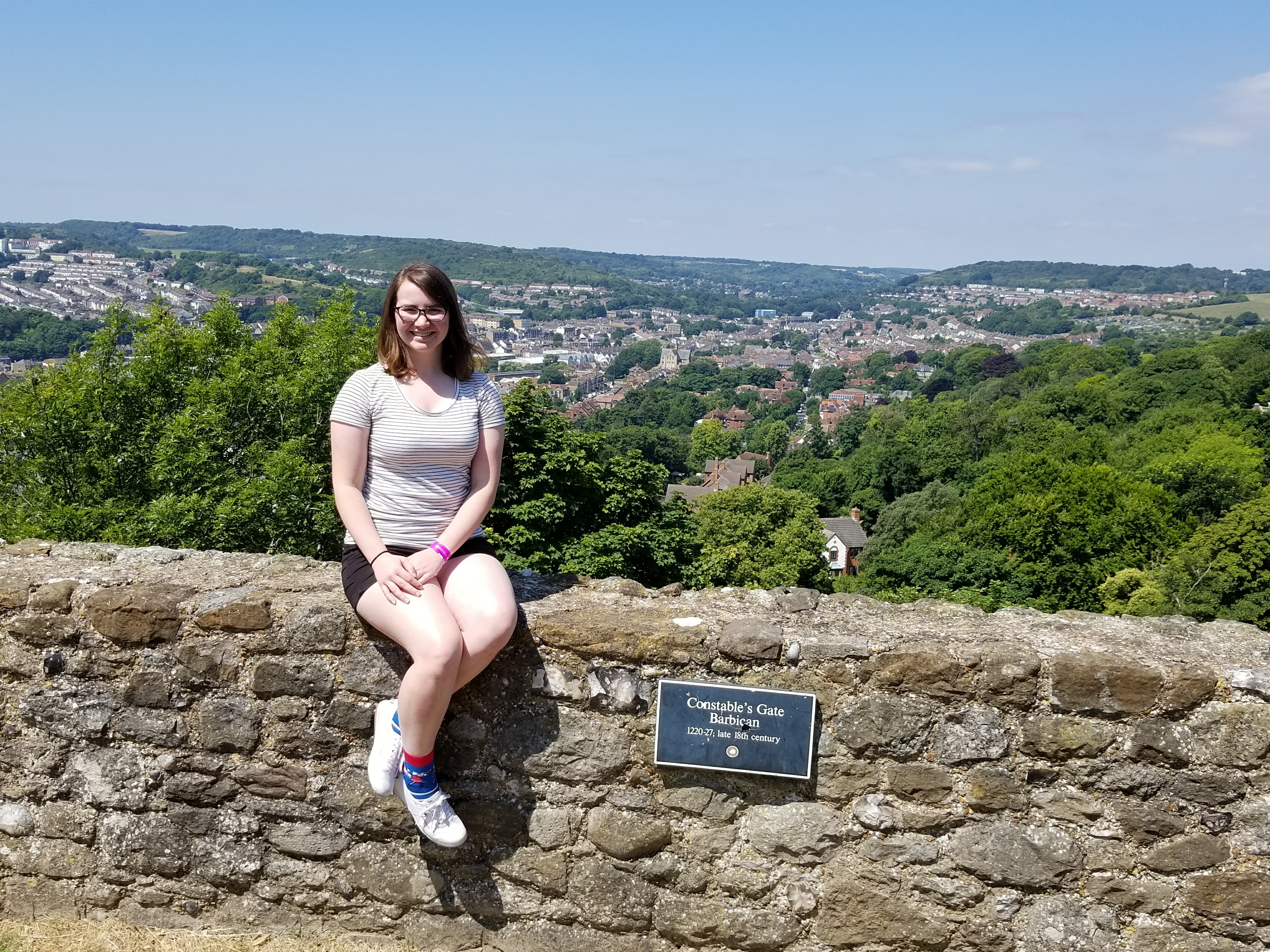 Name: Celeste Kenworthy

Hometown: Bellevue, Nebraska

Major: Water Science and Geology

Anticipated date of graduation: May 2021

Why did you decide to come to the University of Nebraska-Lincoln? I decided on my major before I decided which university I wanted to attend. I knew I wanted to study water science. I researched and toured several universities, but UNL was the only one that had a major in water science. I competed at State for Science Olympiad for six years, which is hosted on UNL's East Campus. Being able to come to a place that was familiar to me made my transition experience all the better.

What is your favorite thing about UNL? My favorite thing about UNL is gameday! I have yet to experience anything similar to the thrill of being on campus when the Huskers are playing. People from many different backgrounds and places come together to cheer on our team. It's a very exciting and unifying experience.

What is your favorite class and why? My favorite class this semester is General Chemistry II. I really enjoy the process of working through the problems in an organized way and deciding how to arrange the steps to get the answer I want. I have always loved learning about chemistry. My favorite class I've ever taken would be Dynamic Earth, an introduction to geology. I found a new love of rocks and was especially interested in the sections on groundwater and surface water.

What are your plans following graduation? After graduation from UNL, I am planning to continue my education. One possibility would be to attend law school and focus on environmental and water law. Another option would be to pursue my master's degree in hydrogeology.

What is life like outside of school? For me, life outside of school is busy! I am a member of the Cornhusker Marching Band and Big Red Express, the pep band. This year, I am a Claire M. Hubbard Environmental Science Communication Intern at Morrill Hall and am also working as an academic tutor for UNL's athletic department. Additionally, I volunteer for Hillcrest Health Services, working with senior citizens. In between all of those activities, I like to watch movies, read, and paint. I love to travel, as well! Coming to the University of Nebraska-Lincoln has provided me with many amazing opportunities, and I can't wait to see where the next two years will take me.