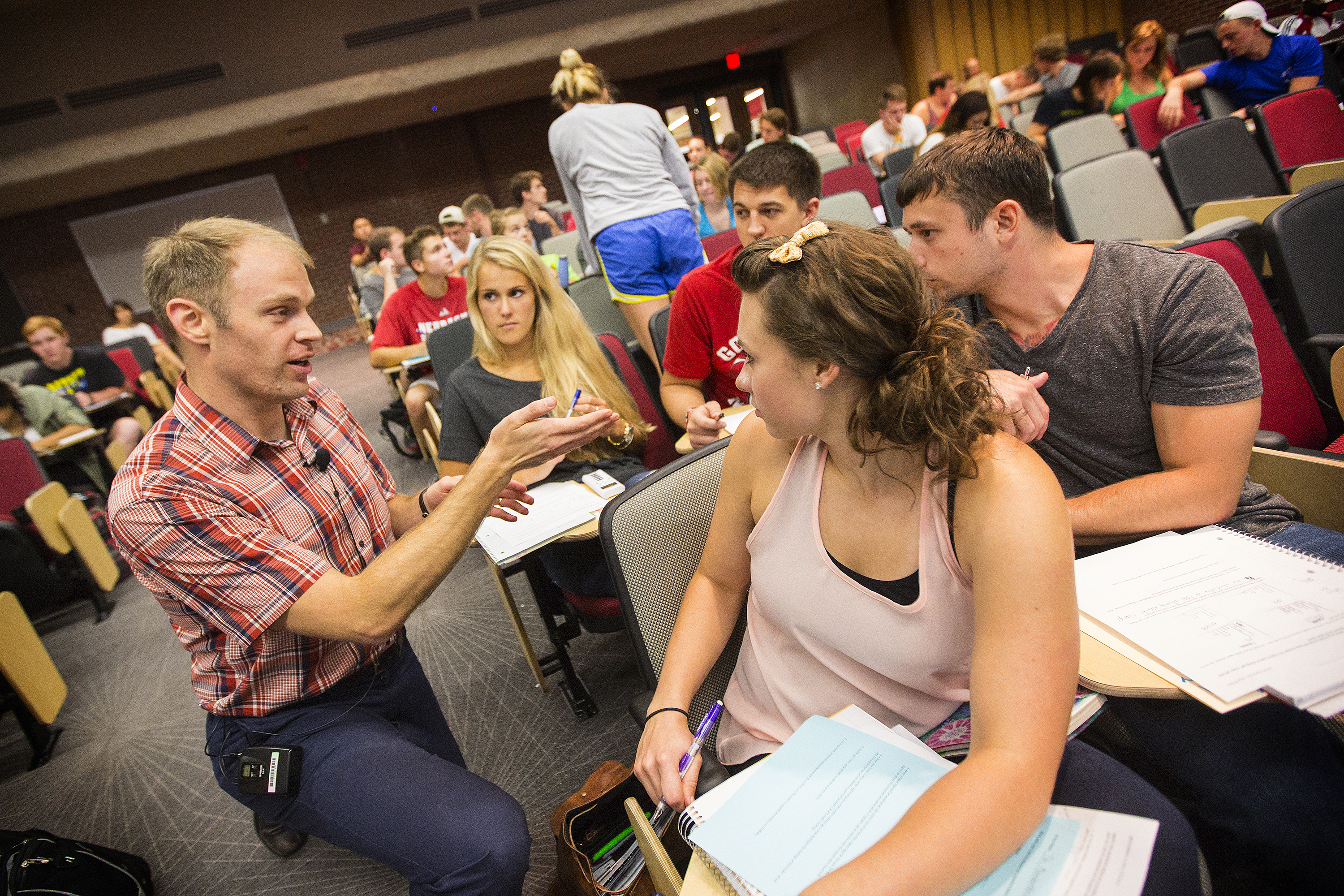 Is group work a waste of time? That's the question keynote speaker Peggy Brickman will discuss at the University of Nebraska's fall Teaching and Learning Symposium, 12:30 to 4:30 p.m. Oct. 19 at the Nebraska Innovation Campus Conference Center.

Brinkman is a professor of plant biology at the University of Georgia. Her research focuses on developing and measuring the effectiveness of curriculum and instructional strategies used in college science classrooms.

In the keynote, Brinkman will discuss how collaboration and exploration influence student motivation, and the procedures faculty need to have in place to ensure equity among shared contributions. She'll also present effective procedures for planning, monitoring, and intervening in group work so that students of diverse abilities and backgrounds can all benefit from collaboration no matter the class size or discipline.

Following the keynote, attendees will have the opportunity to participate in one of the following interactive workshops:


Best Practices for ACE Assessment — Three Achievement-Centered Education leadership fellows will present their findings from the recent Higher Learning Commission general education assessment workshop. Participants will explore how ACE assessment can inform continual improvement in teaching and student learning.


Generation Z: Who Are They and How Can We Serve Them? — This workshop will provide an overview of current research on this new generation and how colleges and universities need to adapt to prepare and assist these students for their transition to higher education.


Effective Teaching and Student Learning — Two techniques for conducting research on classroom practices will be shared in this workshop. Participants will begin to construct research procedures they can use in their own classrooms to demonstrate improvements in student learning and the impact of pedagogical experimentation.


Teaching Hints and Helps — A panel of seven faculty will share practices they successfully use in their face-to-face and online classrooms, including scratch cards, plickers, Ignite talks, and augmented and virtual reality. They'll also discuss combatting fake news, using Canvas analytics and problem-based learning.


The teaching and learning symposium is a professional development opportunity sponsored by the Executive Vice Chancellor's Office in the fall and spring. Additional details about the fall symposium, advance reading recommendations and a registration link are available online.

by Julie Kundhi | Office of the Executive Vice Chancellor