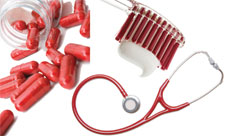 The University Health Center is offering information on "Insurance 102: The Details" in two sessions at noon and 6 p.m., Nov. 3. The sessions are at the Health Center in conference rooms A, B and C. Food and refreshments will be served.

The presentation will offer a in-depth look at how the UNL Health Option plan pays benefits and an explanation of insurance terminology.

Enrollment for the spring coverage period (Jan. 1 to Aug. 13) is open on MyRED. The plan provides health and dental insurance plus a pharmacy program. The insurance plan is open to teaching assistants, graduate students and undergraduates. Graduate assistants and international students are automatically enrolled in the plan. Dependent coverage is also available.

For more information, contact Beverly Heiserman at bheiserman1@unl.edu.
More details at: http://go.unl.edu/7qj