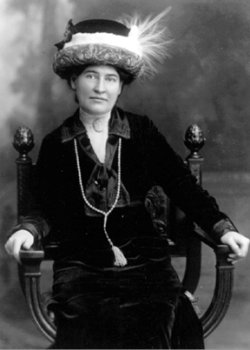 Members of the UNL and regional Cather Circle community will host a reading of their favorite Willa Cather letters at 4 p.m., Nov. 4 in Love Library. Refreshments will be served and Cather letters will be on display. This event is free and open to the public.

Founded in 1999 by the Nebraska Alumni Association, Cather Circle goes beyond traditional mentoring programs, reaching out to the community and striving to spark new projects and lasting relationships. Through the Cather Circle, the Alumni Association hopes to promote the growth and education of women and to create a nationwide network of women leaders with ties to NU.

The Cather Circle is named after the legendary author Willa Cather (1873-1947), an alumna of the University of Nebraska. Cather was born in Virginia, but moved to Red Cloud, Neb., at a young age. During her childhood, she pursued unconventional interests for women at the time. She had a deep love for the sciences and had aspirations of becoming a doctor.