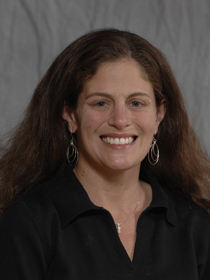 Karina Schoengold will discuss "Contentious Choices: The Role of Economics and Policy in Global Water Management" in a 7 p.m., Feb. 28 Nebraska Colloquium/Honors Forum lecture in the Nebraska Union.

The lecture is free and open to the public.

Schoengold is an assistant professor in the Department of Agricultural Economics.

The Nebraska Colloquium is designed to engage the entire UNL community in thoughtful discussion of issues of overriding importance. In essence, the colloquium is a series of lectures in which a variety of speakers from a multitude of backgrounds speak on a common subject. The theme of the 2011-2012 Nebraska Colloquium is "Water and Global Security."