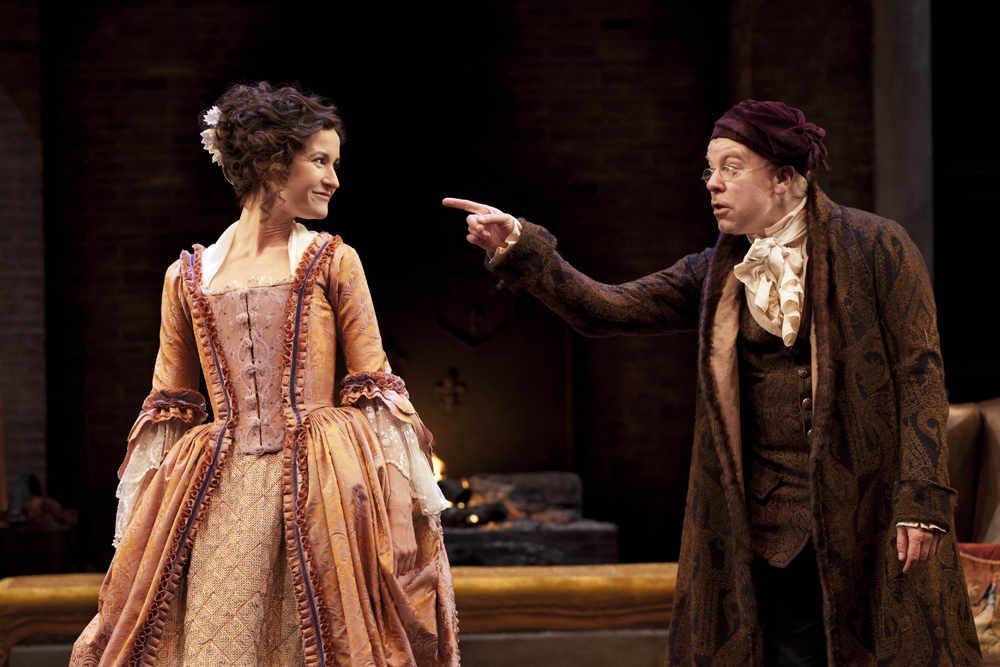 Captured live from the stage of the National Theatre, "She Stoops to Conquer" is a generous-hearted comedy of mistaken identity, love and mayhem. It shows at the Mary Riepma Ross Media Arts Center at an encore screening 3 p.m., April 1.

Tickets are available at http://www.theross.org and at the Ross box office.

Hardcastle, a man of substance, looks forward to acquainting his daughter with his old pal's son with a view to marriage. But thanks to playboy Lumpkin, he's mistaken by his prospective son-in-law Marlow for an innkeeper, his daughter for the local barmaid. The good news is, while Marlow can barely speak to a woman of quality he's a charmer with those of a different stamp. And so, as Hardcastle's indignation intensifies, Miss Hardcastle's appreciation for her misguided suitor soars. Misdemeanours multiply, love blossoms, mayhem ensues.

One of the great, generous-hearted and ingenious comedies of the English language, Oliver Goldsmith's She Stoops to Conquer offers a celebration of chaos, courtship and the dysfunctional family.

National Theatre Live is an initiative to broadcast live performances of plays from the National Theatre in London onto cinema screens worldwide. The first season of events was seen by over 165,000 people on 320 screens in 22 countries. Broadcasts will also feature behind-the-scenes footage and interviews with artists.

Tickets are $23 general admission; $21 senior citizens; $16 students, Friends of the Ross and children; and $5 for UNL students (with a valid NCard).

The NT Live Broadcasts are sponsored in collaboration with the Hixson-Lied College of Fine and Performing Arts and funded, in part, by the Hixson-Lied Endowment.