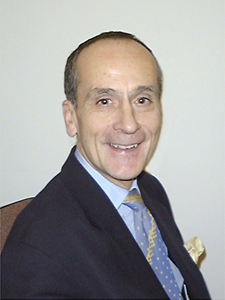 Peter Calow will discuss his work as a science correspondent for Vogue and his early work in ecology in a 3:30 p.m., April 5 School of Biological Sciences Seminar in Hamilton Hall, room 112.

Calow is a research professor in the Office of Research and Economic Development. Before joining UNL in 2011, Calow was director of the Danish Environmental Assessment Institute and professor of zoology at the University of Sheffield in the United Kingdom.

In the presentation, Calow will talk his ecology work and how it relates to contemporary issues involving life cycles, aging and an integrated approach to organismic biology. He will touch on the costs of reproduction, the parasite paradox, reproducing without sex and gametes, and the evolutionary enigma of aging.

The seminar, which is free and open to faculty, staff and students, is hosted by Valery Forbes.