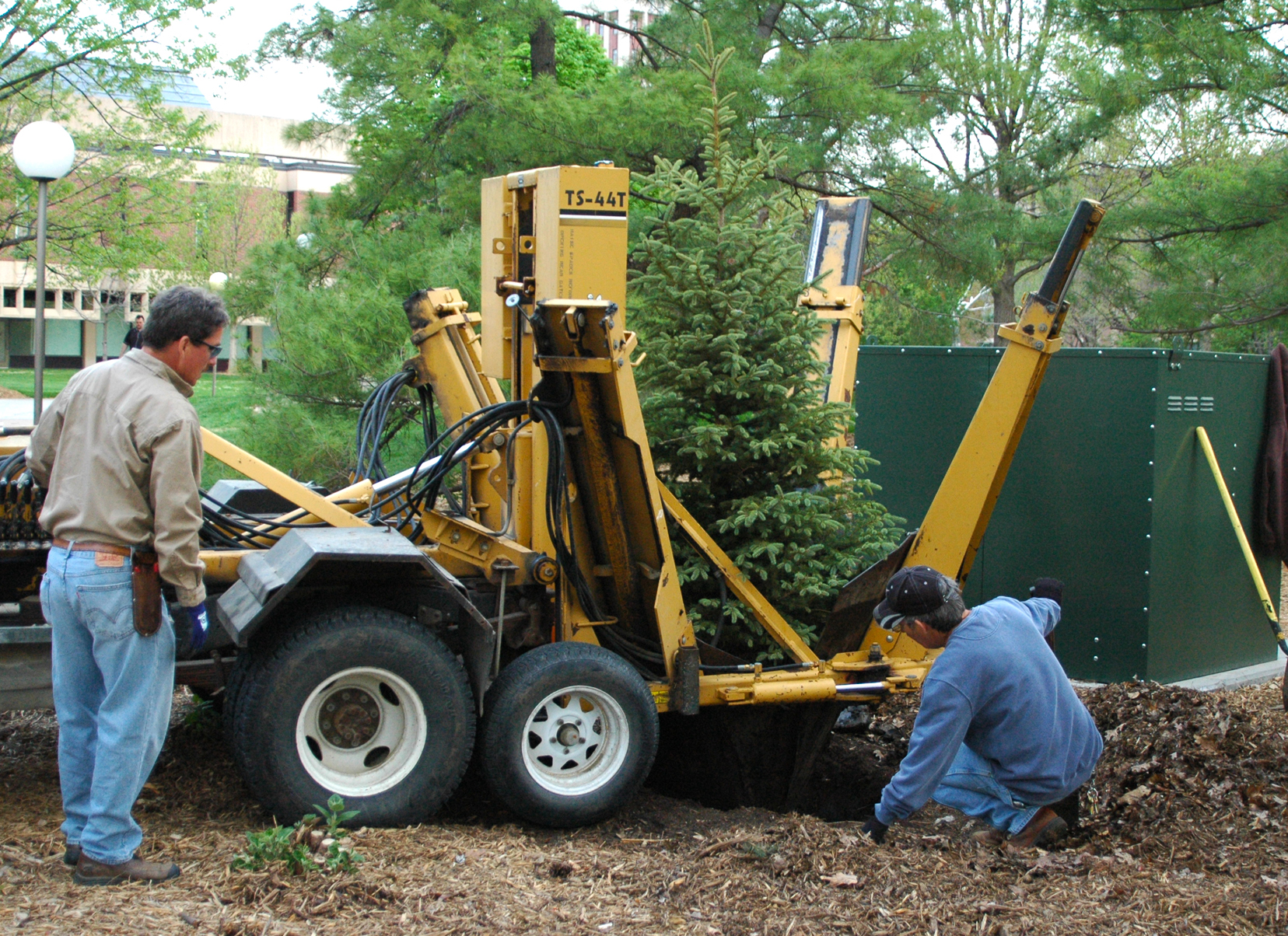 More than 25 trees endangered by construction on Lincoln's Antelope Valley project have found new homes at UNL.

The trees were scheduled to be removed to make way for Lincoln Electric System's Central Lincoln Reliability Project. The high-voltage power line project will link four LES substations, replacing aging cables to increase reliability and meet growing demand for electricity in central Lincoln.

Eileen Bergt, director of Landscape Services, said the trees were originally planted by UNL and the City of Lincoln. Before the LES project began, city officials asked if UNL would be interested in removing and making use of the trees.

"It made sense for us to move them on to campus," said Bergt. "We've been able to put them into areas where we needed replacement trees and areas where we planned to put trees in the future."

The trees — which were along Antelope Valley, north of R Street — are located at various sites across UNL's campuses. Bergt said each tree is valued at between $150 and $200.

The Antelope Valley Project is a flood control, economic development, transportation and community revitalization project. Centered on the flood control channel provided for Lincoln's Antelope Creek, the project runs through Lincoln from Salt Creek in the north to just south of J Street.

The project, estimated at $238 million, is the largest public works project in the history of the city.

See more photos of the April 3 planting of one of the trees at http://go.unl.edu/tree.

More details at: http://go.unl.edu/tree