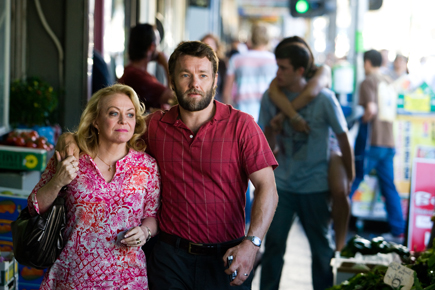 Director David Michod's crime drama "Animal Kingdom" opens Nov. 19 at the Mary Riepma Ross Media Arts Center. "Inside Job," which analyzes the global financial crisis of 2008, will continue its run for a second week. Showtime and ticket information is available at the Ross website.

In the terrifying Melbourne crime underworld showcased in "Animal Kingdom," tensions are on the brink of exploding between felons and renegade cops. The Cody brothers, a gang of armed robbers, are in the process of initiating their teenage nephew Joshua (James Frecheville) into their frightening world after the death of his mother.

Ben Mendelsohn plays Pope, the oldest brother of the Cody clan, who tries unsuccessfully to accept that his partner and best friend, Barry "Baza" Brown (Joel Edgerton), wants out of the game. Craig (Sullivan Stapleton), the middle brother with a hair trigger, deals and does cocaine while the youngest brother Darren (Luke Ford) fights with his conscience as he participates in the family business. All of them are adored, sustained and supported by their grandma, who seems to be pulling strings.

Joshua quickly comes to believe that he is a player in this world, but soon discovers that the entire situation is far larger and more menacing than he could imagine.
Guy Pearce plays senior police officer Nathan Leckie, who recognizes that Joshua's youth and inexperience might well prove to be the key to finally conquering the Codys. In order to survive, Joshua must determine how the game is played and choose his place.

For more information, go to http://www.theross.org or call the film information line at 472-5353.
More details at: http://www.theross.org