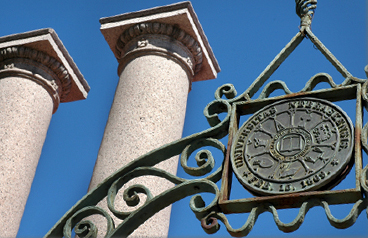 Faculty should begin posting degree grades on MyRed for students graduating in December. Timely and accurate information on the rosters helps assure the integrity of degrees presented during commencement exercises.

All degree rosters must be completed in MyRed by Dec. 3. Grades posted will be used for final graduation clearance. Faculty should enter the lowest likely final grade for each degree candidate, selecting the grade from the drop down box to the right of each student's name.

For undergraduates, enter the lowest likely final grade for each student on the degree grade roster. If a student is registered pass/no pass, grades "P" or "N" will be the only options in the drop down box. A "P" grade is equivalent to a C or better.

Graduate degree candidates must earn a minimum B grade in 800/400 level courses in a student's major department or area; grade C or P in 800 level courses in minor, collateral or supporting areas of work; and a grade of C or P in 800/900 level courses without 400 level counterparts.

All grade changes, adjustments to degree grades, clearance of incompletes/failures, must be submitted directly to Graduation Services by 4 p.m., Dec. 17. Failure to clear grades by the deadline will bar a student from graduation.

If a lower grade is submitted after the Dec. 17 deadline and if the late grade affects graduation, the Records Office will record the earlier degree grade as the final grade on the student's permanent record.

A step-by-step instruction for accessing and completing degree grade rosters in MyRed is available online at http://go.unl.edu/degree_grade.
More details at: http://go.unl.edu/degree_grade