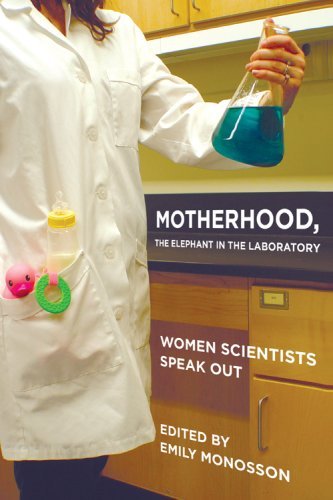 Emily Monosson will present "Motherhood, The Elephant in the Laboratory: Reconsidering What It Means to be a Scientist," 3:30 to 5 p.m., March 15 in the Nebraska Union. Monosson will describe what led to the publication of her essays. This event is free and open to the public.

This presentation is the second event of the Women's and Gender Studies Program's spring 2011 colloquium series, "Science and Gender Matters."

Monosson is a toxicologist with a B.S. from Union College, and an M.S. and Ph.D. from Cornell University. She works part-time as a consultant, writer, teacher and researcher while navigating the ups and downs of balancing a career in science and caring for her two children.

She is editor of the book "Motherhood, the Elephant in the Laboratory: Women Scientists Speak Out," which addresses challenges faced by scientists who are balancing career and family or who are contemplating parenthood.

The personal stories in "Motherhood" show ways in which women can successfully combine motherhood and a career in science. The book also redefines what it means to be a successful scientist.
More details at: http://go.unl.edu/fuh