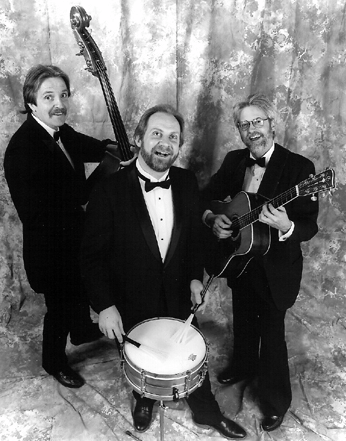 The Fountain Frolics summer concert series continues with "The Lightning Bugs" July 8 on the Nebraska Union Plaza.

Fountain Frolics concerts are noon to 1 p.m. every Thursday through July 29. UNL's University Program Council sponsors local musical entertainment and sells a picnic lunch of a hot dog, chips and a soda for $4 under the north overhang of the Nebraska Union.

"The Lightning Bugs" is a jazz trio featuring Jim Pipher, Reynold Peterson and Steve Hanson. The band's name is borrowed from title of the pop-music classic "Glow Worm." Their repertoire includes jazz and pop standards from the 1930s and 1940s. "The Lightning Bugs" have performed since 1987 and have released four recordings, "The Lightning Bugs," "Bugology," "Stretchin' Out" and "Glow."

Other concerts in the Fountain Frolics schedule include:
July 15 - The Resonators; July 22 - Nebraska Jazz Combo; and July 29 - Broad Appeal.

For more information, go to http://involved.unl.edu.