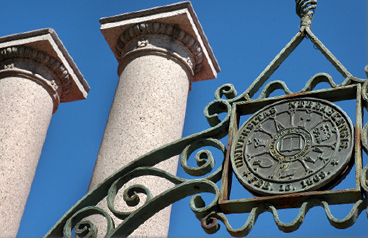 The 54th Annual Meeting of the Midwest Junto for the History of Science is April 1-3 at UNL.

The Junto meeting is devoted to bringing together historians of science, technology, and medicine from the Midwest region. Sessions are specifically designed to provide graduate students and recent post-doctoral students working in these areas with an opportunity to present the results of their ongoing or recent doctoral research.

The 2011 meeting will include 25 presentations. A complete schedule is available at http://go.unl.edu/vgx.

The meeting opens April 1 with a reception for registered participants at the Downtown Holiday Inn. The presentations are all day April 2 and the morning of April 3 in Westbrook Hall, room 114. The meeting registration fee is $40.

The 54th annual Junto meeting is partially sponsored by the Department of History. For more information, contact David Cahan at dcahan1@unl.edu or (402) 472-3238.
More details at: http://go.unl.edu/vgx