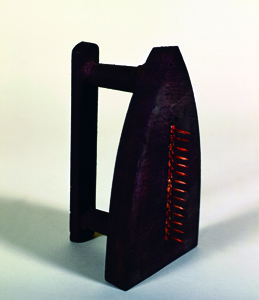 Sheldon Museum of Art hosts a reception for "Poetical Fire: Three Centuries of Still Lifes," 5-7 p.m., April 1. A lecture by Randy Griffey, of the Mead Art Museum, begins at 5:30 p.m. in the Ethel S. Abbott Auditorium. The reception and lecture are both free and open to the public.

"Poetical Fire: Three Centuries of Still Lifes" features approximately 60 examples of the genre from the mid-19th century to the present, including ceramics, paintings, photography, prints and sculpture. The Sheldon Museum of Art exhibition contains examples by major 19th-century practitioners of the genre John F. Francis and Severin Roesen, early modernist versions by Charles Demuth and Marsden Hartley and contemporary interpretations by Vera Mercer and Tom Wesselmann.

"Poetical Fire" was inspired by the recent gift of artworks by longtime museum supporters Carl (Ky) and Jane Rohman. The Rohmans' collection is celebrated in an accompanying exhibition, "An American Taste."

Griffey will discuss Marsden Hartley's still life paintings in the context of his American visual style.
More details at: http://www.sheldonartmuseum.org