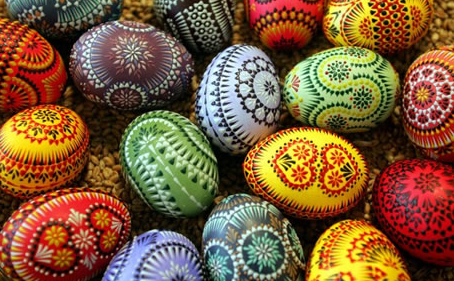 Easter traditions in the Czech and Russian cultures will be the topic of an April 19 lecture featuring two UNL scholars.

Katarina Cermakova, a Czech lecturer in the Department of Modern Languages and Literatures, and Svetlana Rasmussen, a graduate student in history, will address the customs and the meaning behind them. Their talk begins at 7 p.m. in the Nebraska Union and is open to anyone to attend.

Just as in the United States, the holiday in the Czech and Russian cultures is a key religious celebration for Christians, but it also is celebrated throughout the broader population to mark the arrival of spring. In some cases, the customs have been around longer than Christianity and were originally practiced to celebrate the awakening of nature. Such customs have been brought to the United States by both Russian and Czech emigrants and serve as an expression of ethnic heritage preservation.

Painting eggs, singing carols, baking and eating a "kulich" or Easter cake, and making a "pomlazka" — a special Easter stick that's part of a unique tradition believed to bestow good health — will be among the traditions discussed in the lecture.

Rasmussen is a native of the Russian city of Perm. She earned a master's degree in history from UNL in 2008 and is now pursuing her Ph.D. She is serving as the secretary of the UNL Russian Club.

Cermakova is in her third year as an international lecturer at UNL from the Czech Republic. Originally from Brno, the Czech Republic's second largest city, Cermakova is finishing a linguistics dissertation at the University of Palacky, Olomouc.