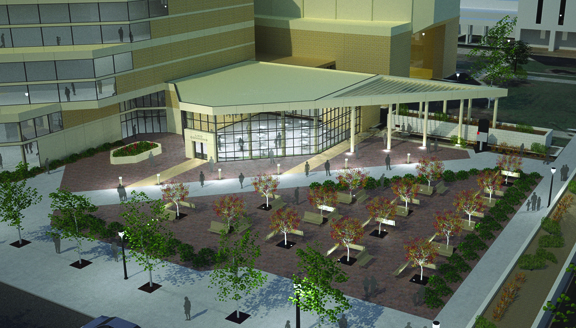 The Lied Center for Performing Arts will celebrate the start of its expansion project at a groundbreaking, 4:30 p.m., April 29.

The planned 8,100-square-foot Lied Commons addition is entirely privately funded and made possible with a $2.5 million gift to the University of Nebraska Foundation from Christina M. Hixson of Las Vegas and the Lied Foundation Trust.

Event speakers include Nebraska's Sen. Ben Nelson, NU President James B. Milliken, UNL Chancellor Harvey Perlman and UNMC Chancellor Hal Maurer.

The addition, designed by BVH Architects of Lincoln, will be constructed on the north side of the Lied Center and is the first expansion ever to the 20-year-old venue. With a separate northeast entrance, the addition will provide event space for cultural programs, education events, smaller performances and private receptions, even while events are held in the Lied Center's main house.

"We're incredibly thankful for this gift and expansion opportunity," said Bill Stephan, executive director of the Lied Center. "The new space will enable us to better serve the university, our many rental clients, and -- most importantly -- Nebraskans."