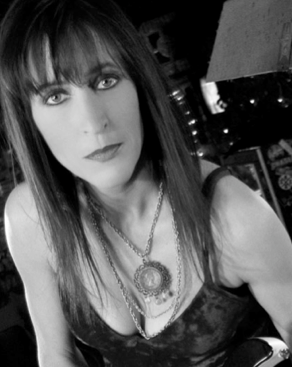 The Fountain Frolics summer concert series continues June 9 with Jumpin' Kate and the Naked Reserves performing on the Nebraska Union Plaza. Fountain Frolics concerts are noon to 1 p.m. every Thursday through July 28 (except June 30).

The free concerts are sponsored by the University Program Council. For more information, click the link below.

Jumpin' Kate is Katie Logan, a singer/songwriter who plays lead and rhythm guitar. Her performances feature a variety of music, including rock, reggae, blues, folk, country, American pop and her own original songs.

She began her solo career in 1984 and has continued with a successful series of Jumpin' Kate Bands (from 1986 to today). Her bands offer a driving rhythm section.

She has recorded 11 albums. In the 2000s, she performed regularly at Las Vegas venues, including the legendary Stardust, House of Blues, Toby Keith's bar at Harrah's, and Jimmy Buffet's Margaritaville.

Qdoba will be offering a lunch option for sale during the June 9 performance. UPC will be selling Pepsi products during all Fountain Frolics concerts.

Other performances in the series are: June 16, The Cronin Brothers; June 23, Toasted Ponies; July 7, The Melody Wranglers; July 14, The Lightning Bugs; July 21, Nebraska Jazz Combo; and July 28, The Resonators.
More details at: http://go.unl.edu/v22