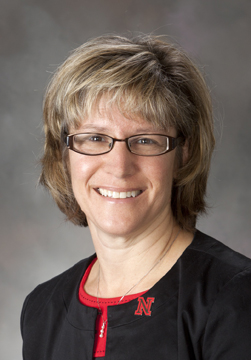 Deb Dahlke has been appointed the new director of Operations Analysis following a national search. Dahlke, who reports to the chancellor, has been interim director since 2010.

Operations Analysis provides independent, objective assurance and consulting to university units to add value and improve university operations. The unit evaluates and improves the effectiveness of risk management, controls and governance processes, including planning, organizing, directing and evaluating all internal audit activities for UNL. The office assures the university is complying with university policies and procedures, state and federal laws and other external regulations.

Dahlke has been a senior auditor in Operations Analysis since 2006. Before that she was a senior accountant and staff accountant at two agencies, a financial analyst and a tax preparer. She has a bachelor's degree in accounting from Mesa College and is active in several auditing and accounting associations. She also is president of UAAD.