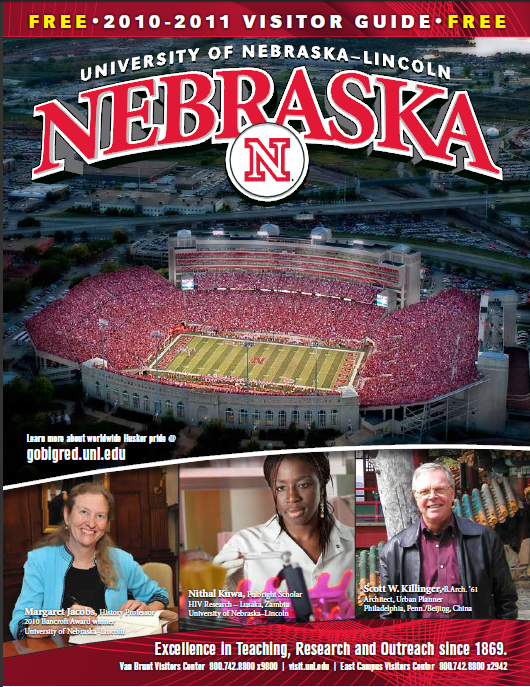 Free copies of UNL's Campus Visitors Guide are available for distribution to units across campus.

The Campus Visitors Guide is a free publication printed annually. The guide includes general information about UNL and features the most visited venues - such as Memorial Stadium, Sheldon Museum of Art and University of Nebraska State Museum. The guide is a useful source of information to first-time visitors to campus.

To request free copies of the 2010-11 Campus Visitors Guide, contact Ken Reining at kreining2@unl.edu or 472-7029.