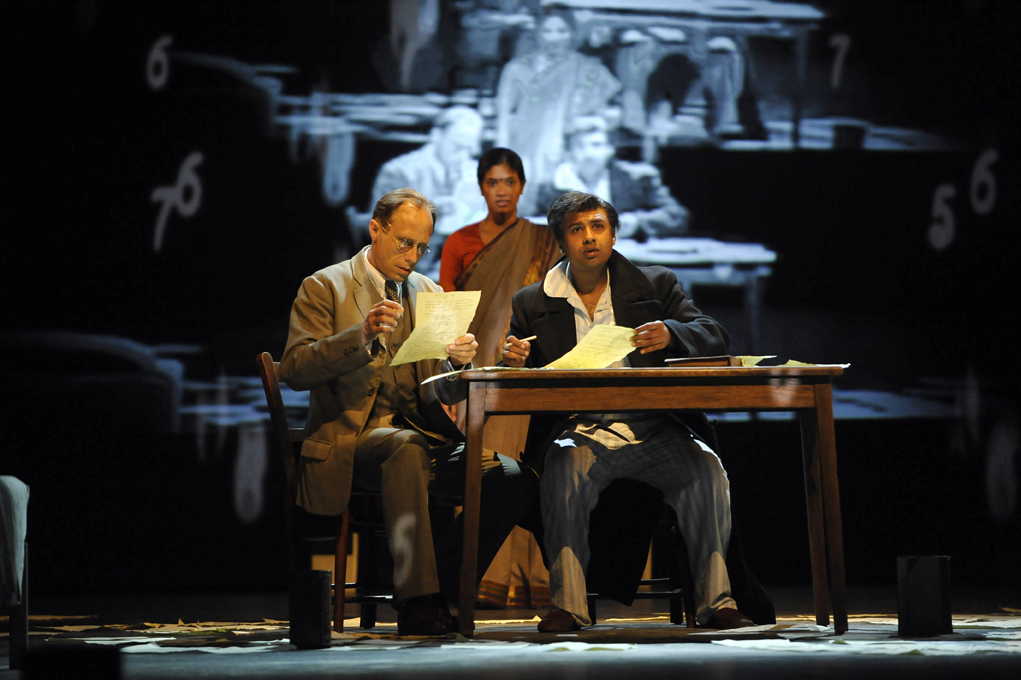 A performance from the National Theatre in London is coming to Lincoln.

The Mary Riepma Ross Media Arts Center will host "National Theatre Live," an initiative that broadcasts live performances from the London-based playhouse to screens around the world. The Ross will feature the play "A Disappearing Number" at 7 p.m., Oct. 14 and 3 p.m., Oct. 17.

"A Disappearing Number" was inspired by the 1910s collaboration between two of the most remarkable pure mathematicians of the 20th century, Srinivasa Ramanujan (a poor Brahmin from South India) and Cambridge University's G.H. Hardy.

The play follows two strands of narrative, interweaving the mathematicians' relationship with a present-day story of a globe-trotting India American businessman and his math lecturer partner.

For more information, including ticket prices, go to http://www.theross.org.
More details at: http://www.theross.org