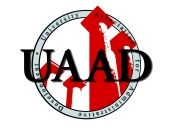 Keith Dawson, assistant director for Registration Services, will discuss the MyRED system at the next UAAD meeting, noon, Oct. 20 in the Nebraska Union.

Dawson will discuss changes made to the system and offer insight about how to use networking opportunities to increase comfort levels with MyRED.

The program is open to all faculty and staff. Those who attend should provide their own lunch.

More details at: http://go.unl.edu/yez