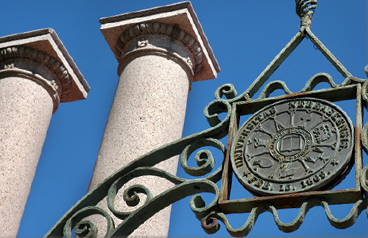 UNL will hold a Safety and Wellness Fair, 7 a.m.-4:30 p.m. Oct. 19 at the Nebraska Union. The fair features dozens of interactive exhibits, presentations and seminars, and a healthy snack. The day-long event is free and open to faculty, staff and students.

Sponsors are the Chancellor's University Safety Committee and the Chancellor's Wellness Committee.

A schedule of events is available at http://ehs.unl.edu/committees/#cusc. Activities are in the Centennial Room and on the Union Plaza.

From 7 to 9 a.m. Wellness Profiles will be offered, including a blood draw for lipid and glucose analysis, including total cholesterol, LDL, HDL, triglycerides, hemoglobin and glucose. Participants should stop by before they eat or drink anything. The test is free for UNL-insureds, and $20 for all others.

Here is a seminar schedule:

9 a.m. - Stress Reduction in the Workplace, Burn Prevention and First Aid, Crane/Hoist Operator Safety

10 a.m. - Surviving Nebraska's Winters: Keeping Warm and Safe

11 a.m. - Walking Tour of Campus Gardens, Cooking Safety with Microwave Ovens

Noon - Financial Health: Making the Most of Your Benefits

1 p.m. - Caregivers and Self-Care, Food Safety

2 p.m. - Relationship Violence and Sexual Assault: What Everyone Needs to Know, Situational Awareness: How to Respond to a Threatening Situation on Campus, Walking Tour of Campus Gardens

Exhibitors include State Fire Marshal safety trailer, adult immunizations, Body Mass Assessment, Cardiac Risk Assessment, oral screening, fitness and wellness programs, blood pressure check, hand-washing test, self-exams, supplements, sleep and skin care; health snacking: yogurt parfaits, Lincoln Pet Partners dog-assisted therapy, depression screening, nutrition for weight control, office ergonomics, Nebraska Geography Quiz, recycling, chair massages, health care benefits, earth wellness quiz.

Donors for the event include the College of Agricultural Sciences and Natural Resources, Biological Systems Engineering, IANR, Computer and Phone Shop, University Housing, Vice Chancellor for Research and Economic Development, and Office of the Chancellor.

At 3 p.m. the Chancellor's University Safety Committee will meet for an open discussion of concerns, suggestions and questions.

More details at: http://go.unl.edu/k45