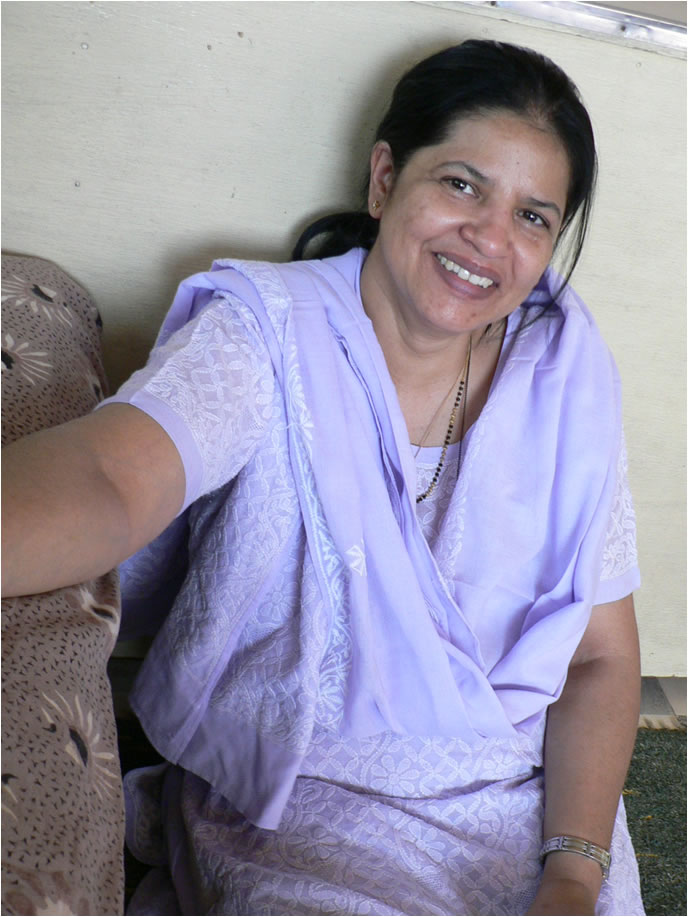 Visiting Fulbright Scholar Anjali Karolia will describe the history, significance and intricacies of the numerous embroidery techniques of her home country of India at 2 p.m., Oct. 24 in the International Quilt Study Center and Museum.

Karolia is teaching in the Department of Textiles, Clothing and Design this semester as a Fulbright Nehru Visiting Lecturer. She is teaching a graduate level class, "Indian Traditional Textiles: Potentials and Perspectives."

Her visit coincides with the Quilt Museum's exhibition, "South Asian Seams: Quilts from India, Pakistan, and Bangladesh," which includes many objects with dense embroidery in unusual patterns and techniques. Traditionally the art of embroidery was taught at young ages. Embroidery is used to embellish not only special bed coverings or garments, but everyday items such as water carriers and bullock covers. Karolia will explain the origin and historical and symbolic significance of the various stitches.

Karolia is the head of the Department of Clothing and Textiles at the Maharaja Sayajirao University of Baroda, located in the city of Vadodara in the northwestern India region of Gujurat.
More details at: http://www.quiltstudy.org