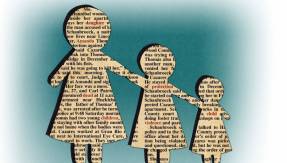 The play "In My Daughter's Name," by Lincoln playwright/actress Becky Key Boesen, opens Oct. 22 at the Lied Center for Performing Arts.

The play is based on the story of Amanda Thomas, a young woman who was brutally murdered by her former domestic partner. The production, presented through a collaboration between the Lied Center and the Angels Theatre Company, explores the events leading up to Thomas' death, as well as themes of violence, self-esteem and the need for unconditional love.

"This is a unique opportunity to involve UNL students form many different departments and courses in a conversation about issues around domestic violence, self-esteem and relationships, using the performing arts as a vehicle for telling a true story that is relevant to everyone in our community," said Petra Wahlqvist, director of community engagement and learning at the Lied Center. "It's a chance for non-performing arts students to experience theater that explores issues in their own fields of studies. We are excited to collaborate with Angels Theatre Company on this important project."

"In My Daughter's Name" performances are at 7:30 p.m., Oct. 22-24 and Oct. 26-29, and at 2 p.m. Oct. 24. The Oct. 24 performance is followed by a formal panel discussion on community resources.

Ticket prices are $20 general admission, $15 for seniors and students; and $10 per person in groups of 10 or more. Tickets are available at http://www.angelscompany.org or at the door.

The Angels Theatre Company was founded in 1992 by Judith Hart. Its mission is to provide opportunities for Lincoln talent, to nurture original works, to promote and encourage professional artistic growth and to give each company member access to a community of supportive individuals. The theater company looks at global issues through performance, with a focus on women's issues.
More details at: http://go.unl.edu/ozf