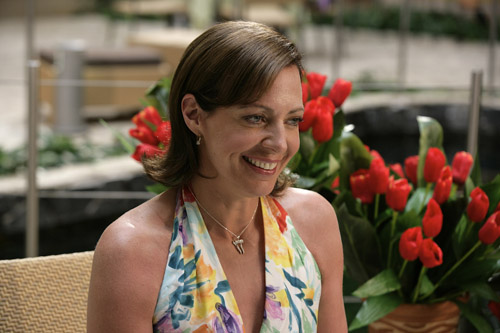 "Life During Wartime," a film featuring one family's ongoing struggles open Oct. 29 at the Ross.

"Life During Wartime" alternates between comedy and tragedy and is a sequel to director Todd Solondz's "Happiness." Ten years have passed since the shocking revelations that unfolded in "Happiness" shattered the Jordan family's world. Friends, family, and lovers struggle to find love, forgiveness, and meaning in a war-torn world riddled with comedy and pathos. Sisters Joy (Shirley Henderson), Trish (Allison Janney) and Helen (Alley Sheedy) are each wrapped in their own unique dilemmas. The sisters are struggling to find their place in an unpredictable world. The past haunts their family and jeopardizes the future.

Other members of the ensemble cast include: Paul Reubens, Michael Kenneth Williams, Charlotte Rampling and Ciaran Hinds.

"Life During Wartime" shows through Oct. 28.

For more information, including show times, go to http://www.theross.org or call the film information line at 472-5353.

More details at: http://www.theross.org