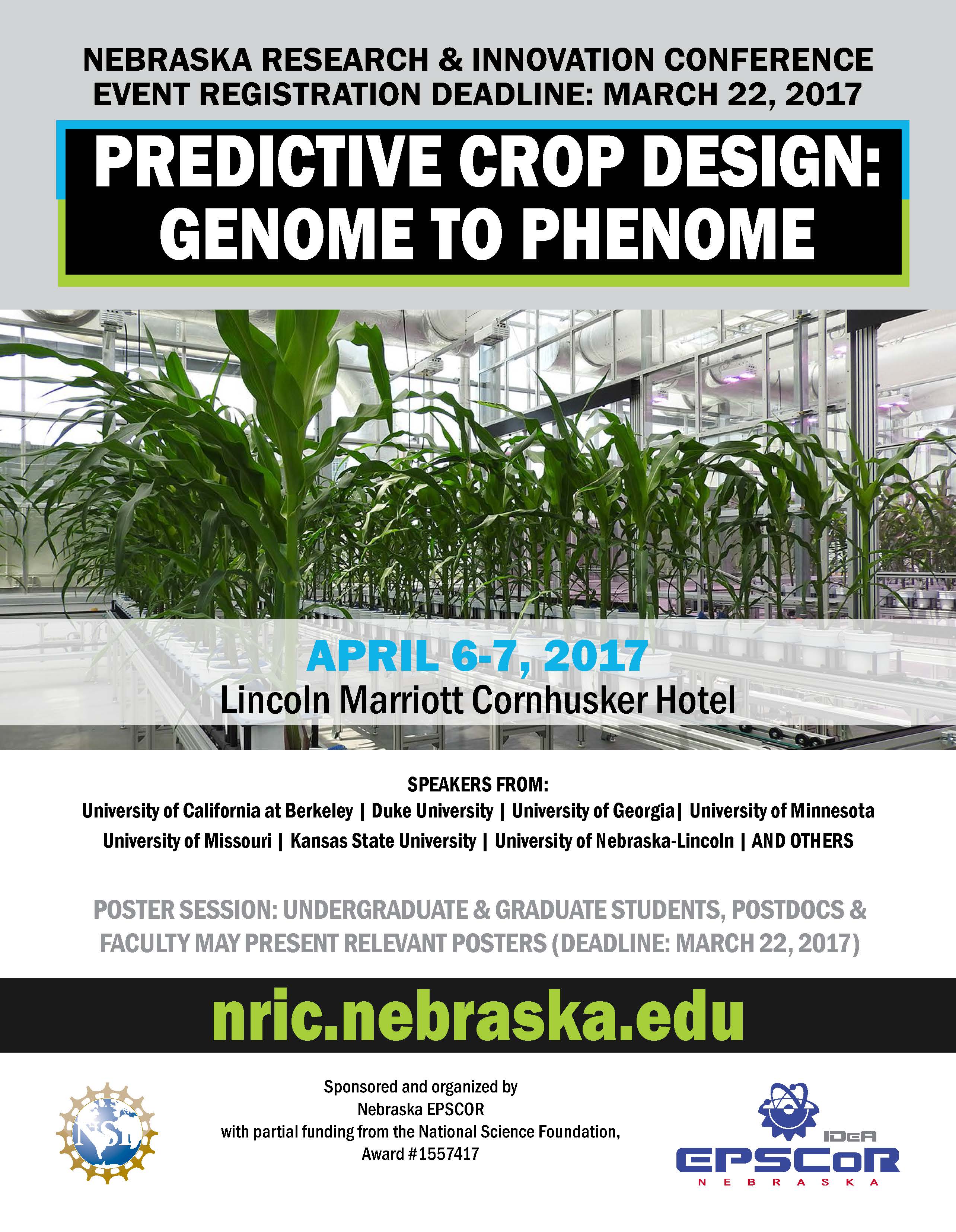 A two-day plant science symposium takes root April 6-7 at the Lincoln Marriott Cornhusker Hotel. The event theme is "Predictive Crop Design: Genome to Phenome," with speakers from the University of California at Berkeley, Duke University, and private industry—including both startup and multinational companies.
This conference is part of the Nebraska Research & Innovation Conference (NRIC) annual series, conducted by Nebraska EPSCoR and funded by the National Science Foundation (NSF). In 2016 a five-year NSF project established the Center for Root & Rhizobiome Innovation (CRRI): a collaboration to research crop productivity focused on plants' root microbiome. CRRI scientists--from the University of Nebraska-Lincoln, University of Nebraska at Kearney, University of Nebraska Medical Center and Doane University--aim to grow scientific knowledge that will better feed the growing population.
Students and faculty interested in attending the symposium should register before March 23 at http://nric.nebraska.edu (note: deadline for discount hotel room reservations at the group rate is March 15). Attendees may also present a relevant poster in the event's poster session on the afternoon of April 6 (posters must be registered no later than March 22).

More details at: http://nric.nebraska.edu