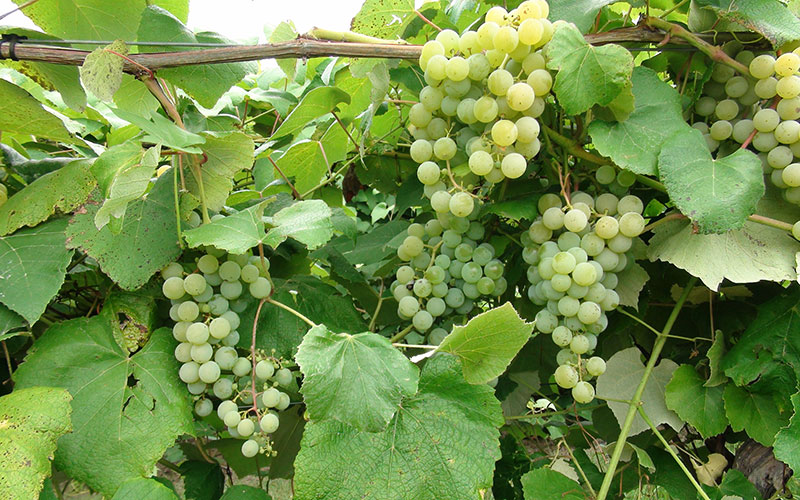 A six-course meal paired with Nebraska wines, speakers and wine tasting are just some of the activities surrounding the 20th annual Nebraska Winery and Grape Growers Forum and Trade Show set for March 2–4 at the Omaha Marriott, 10220 Regency Circle, Omaha, Nebraska.

Organizer of the event, Paul Read, professor of agronomy and horticulture at the University of Nebraska–Lincoln, started the first forum in 1997 and has watched it progress along with the viticulture and enology industry across the state. Nebraska currently boasts more than 32 wineries, 150 grape growers, and numerous national and international wine awards of excellence.

The forum will feature speakers who share advice on everything from growing grapes to marketing wine, including world-renowned viticulturist Richard Smart. "Many practical grape growers regard Smart as the guru of grapevine canopy management," Read said.

Smart has four degrees and 50 years of experience with vineyards around the world. He has consulted and taught in 40 different countries and for this reason, is often referred to as "the flying vine doctor." He also has authored or coauthored over 380 publications, including the internationally acclaimed book "Sunlight into Wine" on grapevine canopy management.

"Smart is one of the few viticulturists who has worked in every major wine-growing region in the world," said Stephen Gamet, research technologist with the Department of Agronomy and Horticulture at Nebraska.

Read said this will be an opportunity for grape growers to learn efficient ways to produce quality crops and give winemakers insights from experts around the world.

Featured speakers include Smart from Cornwall, England; Ed Swanson, owner of Cuthills Vineyards who opened Nebraska's first winery in 1994 near Pierce, Nebraska; G. Stanley Howell, professor emeritus of viticulture and enology at Michigan State University; Drew Horton, an enology specialist from the University of Minnesota Grape Breeding and Enology Project; Karen Purves, an award-winning international speaker with expertise in how language affects emotions; and Marty Fischer, president and CEO of Agrothermal Systems.

Along with the forum and trade show, participants will have the opportunity for wine tasting on several days and to partake in the Grand Awards Banquet held the last evening of the event. The banquet will feature specially selected Nebraska wines paired with each of the six courses created and served by the Omaha Marriott chef and team. The wines are submitted by Nebraska wineries and chosen by a panel of judges in mid-February.

The event is organized by the University of Nebraska Viticulture Program in cooperation with the Nebraska Winery and Grape Growers Association.

For more information and to preregister for the event, visit https://go.unl.edu/NWGGF2017.
More details at: http://agronomy.unl.edu/news/winery-and-grape-growers-forum-testament-growing-industry