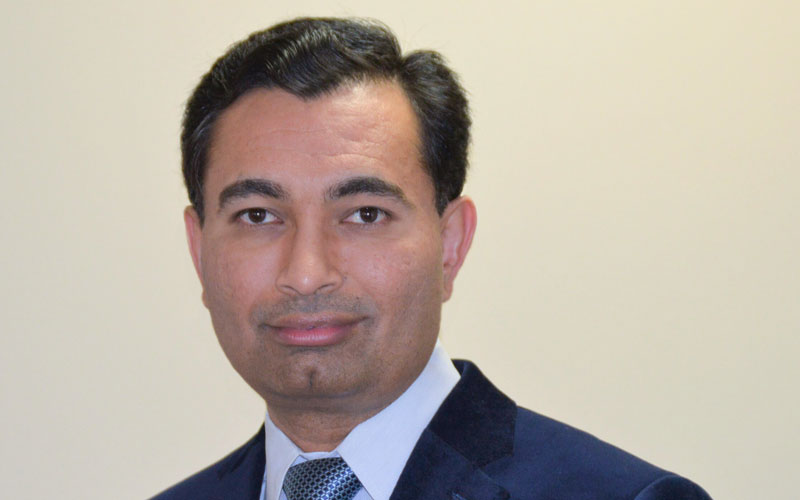 Amit Jhala, University of Nebraska–Lincoln assistant professor of agronomy and horticulture and Extension weed specialist, was awarded the Early Career Outstanding Weed Scientist Award by the Weed Science Society of America.

This award recognizes early career scientists who have demonstrated originality, creativity and have made a notable contribution to weed science and have potential for continued excellence in research, extension and/or teaching.

At Nebraska since 2012, Jhala's research focus is on the biology, gene flow, and management of herbicide-resistant weeds. He is specifically interested in pollen-mediated gene flow from herbicide-resistant crops and weeds.

Jhala has developed the successful Nebraska Extension weed science outreach program that promotes a more sustainable corn and soybean production system by teaching the principles of safe and cost-effective weed management. He organizes Corn and Soybean Weed Management Field Days and Herbicide-Resistant Weed Management Field Days.

Publication credits for Jhala include 11 book chapters and 61 papers published or accepted into peer-reviewed journals.

He has graduated two master's students and two doctoral students. Currently, he supervises two postdoctoral fellows, two doctoral students and two master's students. Jhala also serves as a committee member for four additional graduate students.

Jhala will receive the award at the 57th Annual Conference of the Weed Science Society of America in Tucson, Arizona, Feb. 6 -9.

He was also awarded the Distinguished Achievement Young Weed Scientist Award by the North Central Weed Science Society in December 2016.

More information about Jhala's research is at http://agronomy.unl.edu/jhalalab.
More details at: http://agronomy.unl.edu/news/jhala-wins-weed-science-society-america-early-career-outstanding-weed-scientist-award