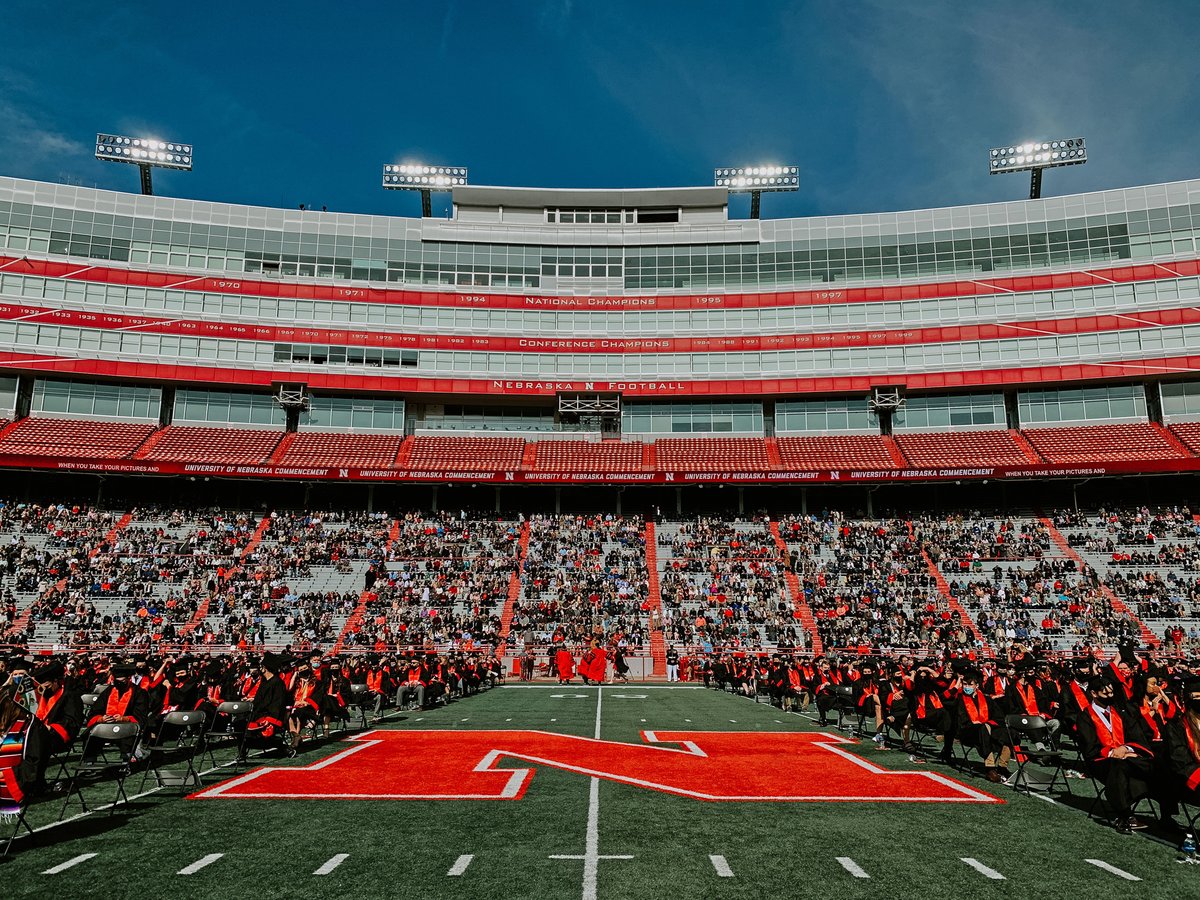 Nebraska will confer more than 3,500 degrees during commencement ceremonies May 13 and 14. Pinnacle Bank Arena, 400 Pinnacle Arena Drive, will host a ceremony for students earning graduate and professional degrees at 3 p.m. May 13; Memorial Stadium, One Memorial Stadium Drive, will host a ceremony for undergraduates at 10 a.m. May 14; and the Lied Center for Performing Arts, 301 N. 12th St., will host a ceremony for law graduates at 2 p.m. May 14.

Chancellor Ronnie Green will preside over the commencement ceremonies.

If inclement weather arises, the afternoon of May 14 and May 15 have been set aside as alternate times for the undergraduate commencement ceremony. Ceremony changes will be posted here.

Graduates from 2020 and 2021 who were unable to attend their ceremonies will be celebrated during May commencement, and more than 20 are expected to do so. All graduates must have signed up to attend.

Tickets are not required for any ceremony, and there is no limit to the number of guests per graduate. All seating is on a first-come, first-served basis.
More details at: https://news.unl.edu/newsrooms/today/article/renowned-scientist-keasling-to-address-nebraska-s-may-graduates/