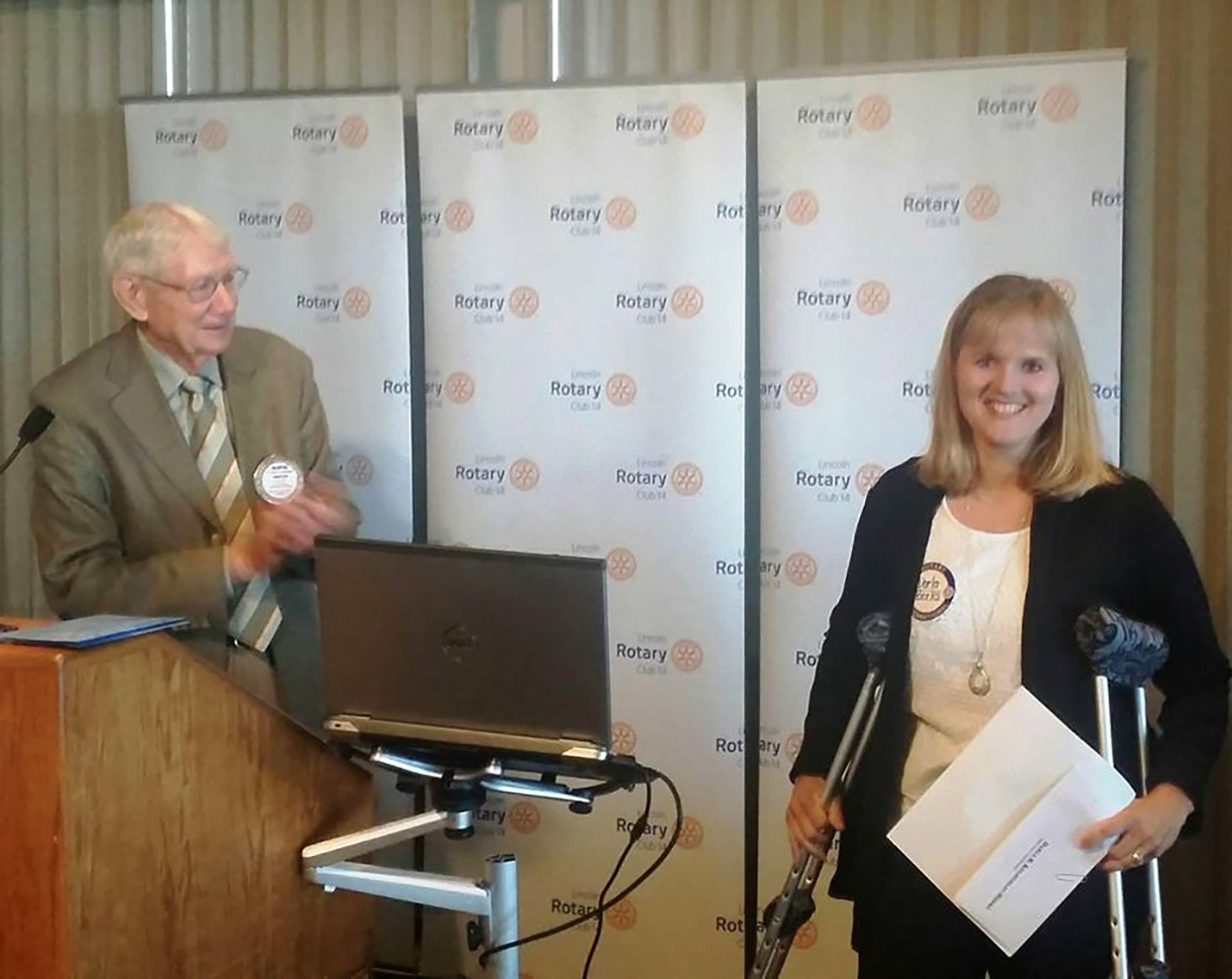 Cheers to Dr. Darla Berks of Lincoln Public Schools for being named the 2016 Don Miller Math Award recipient.

"I won this by having amazing people impact me along the way. The educator role is definitely not a solo event. Thanks to Dr. Jim Lewis, Dr. Matt Larson, Dr. Lorraine Males, Dr. Amy Nebesniak, Amber Vlasnik and Delise Andrews ... look what we won!" said Berks, a Noyce Master Teaching Fellow and Math in the Middle graduate.

Each year since 1992, the Lincoln Rotary Club #14 presents the Donald W. Miller Math Recognition Award to recognize outstanding mathematics educators in the Lincoln area. The club endowed this award in honor of former member, past club president and Rotary leader, Donald W. Miller, a former UNL mathematics professor.

Noyce teachers Susie Katt (2009), Sherry West (2011), Jerel Welker (2013) and Delise Andrews (2014), as well as UNL's Lewis (2015) and LPS' Larson, have been recipients of this award.