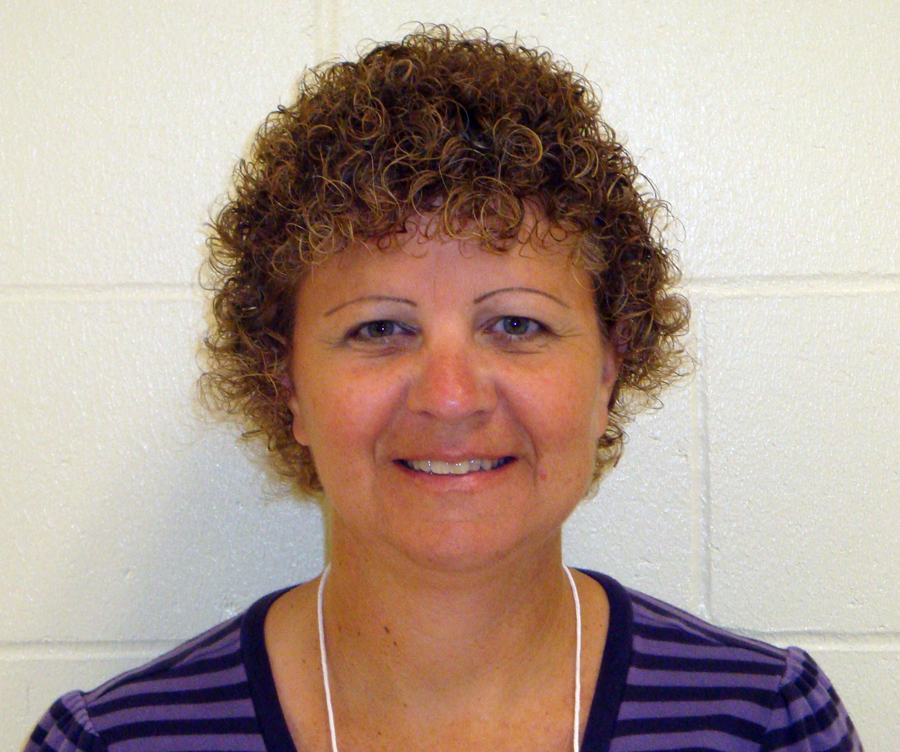 Teacher Spotlight: Deb Bulin

After completing the Nebraska Algebra program, Deb Bulin has become a Teacher Liaison for TEAC 991, the academic-year course of Nebraska Algebra and New Teacher Network. She also will be coordinating a Dinner and a Math Problem event in Spring 2012.

School and District: Thayer Central High School, Thayer Central Community Schools, Hebron, Neb.

Years Teaching: 19

Program: Nebraska Algebra, Cohort 2

What duties do you have in your role as a
Teacher Liaison? "We are each responsible for a group of teachers, and I respond to their weekly
reflections. There are five teachers in my group. We also participate in their large-group activities. It is my hope that my responses to them are helpful and encouraging."

What have you gained from your experience as a Teacher Liaison? "I think this has been a great experience. As a teacher, I am always looking for ways to improve. I get a ton of great ideas from my group. When we meet as a large group, there is even more sharing and collaborating."

How has your experience been in the Nebraska Algebra program? "I feel it has been a great experience. The classes that I took two summers ago were very good classes. They make you take a step back and look at what you have been doing. We can all improve in some areas of our teaching, and they take you through the process to see what you are already doing that is good and look for an area you can improve on. They don't expect you to change overnight, but to give it a try and see what things you can do better. Ultimately, it is all for the students, and hopefully they are seeing the benefits as well."

Do you remember your favorite teacher? "I had many good math teachers, but Mr. Jim Fraser is probably the one that got me thinking about teaching the most. I try to model several of the things that he did when I was a student of his. (I am even teaching in his classroom!) I will often tell my students things that he did or said 'back in the day.' He, as well as other teachers I have had, taught me to never stop learning."

What is your favorite thing about teaching? "Trying new things to find what best reaches the most students. When the light bulb finally comes on, it is a great feeling. I also enjoy when students come back from college and tell you that they thought you were a good teacher and had them well-prepared for college."

What's your favorite TV show? "Criminal Minds (it used to be NUMB3RS, but that isn't on anymore)."

What is your favorite thing about Nebraska? "I like the slow pace and friendliness of Nebraska. I also like the fact that Nebraska is not too big, so we can have a lot of collaboration with teachers across the state. Between NebraskaMATH and the NMPDS grant that I am also a part of, I have teachers all over Nebraska that I can contact with questions or bounce ideas off of. I am not sure all states can say that."
More details at: http://go.unl.edu/i06