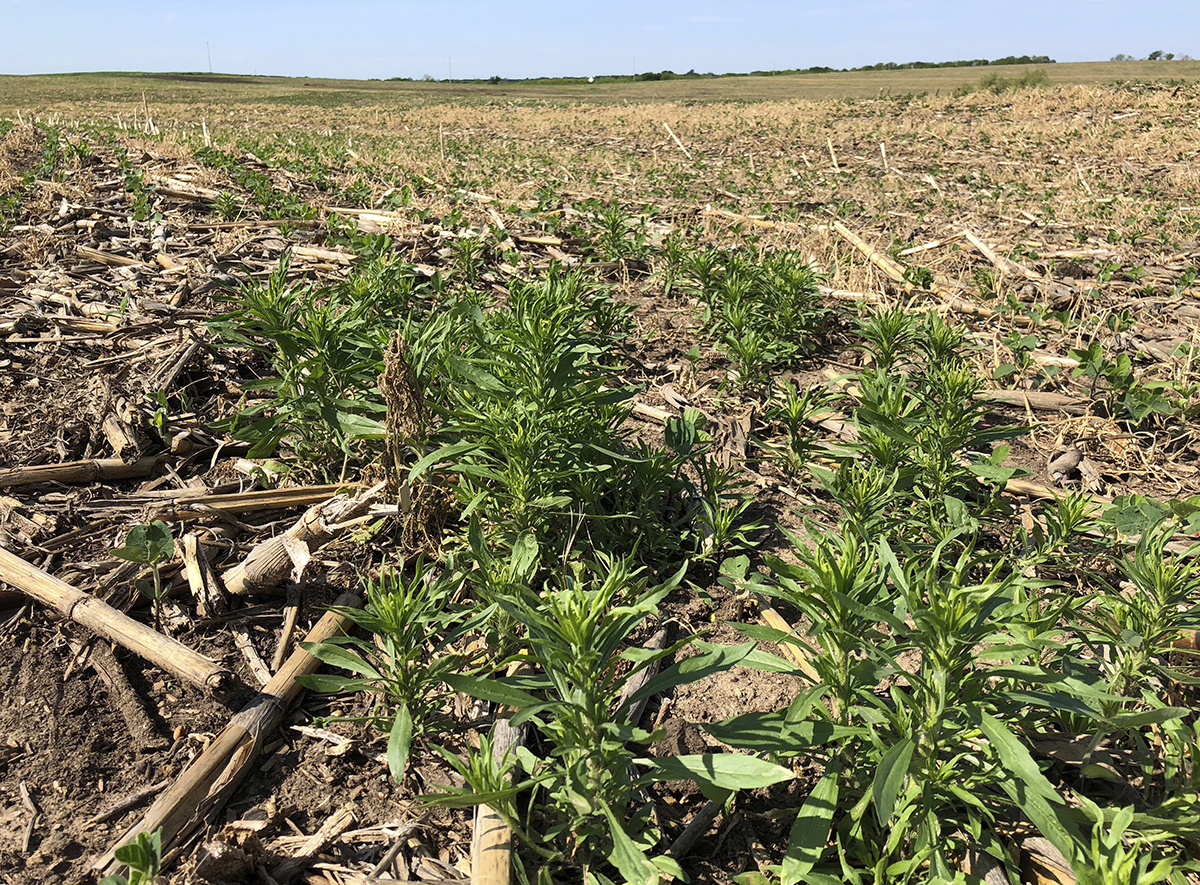 By Tyler Williams, Extension Educator, Lancaster County

With the Spring of 2020 setting up to be much different than 2019, that means our early-season weed control may also see a different set-up. Soil moisture is adequate and soil temperatures are trending above normal, both of which are ingredients for early season weed growth. In 2019, we saw a very cool winter and spring, limiting any early-weed growth, so we should be prepared for an early arrival to weed-growing season.

CONTROL WINTER ANNUAL WEEDS IN CROP FIELDS
The best time to control winter annual weeds, such as marestail, is in the fall, but the second best time is late-March to early-April. Make an assessment now by walking across a field to determine the weed(s) of interest and the distribution and density. These weeds are much easier to control when they are small and can be controlled by herbicides or tillage, although, tillage is a last resort. Select the best herbicide, or combination of herbicides, that can control these weeds, while providing some residual control through planting season. Herbicide recommendations can be found in Nebraska Extension's "2020 Guide for Weed, Disease and Insect Management in Nebraska" (EC130).

PASTURE WEED CONTROL
The spring is an optimal time for weed control in pastures, although, there are still some weeds best controlled in the fall. Most perennial weeds and annuals are sensitive to herbicide applications during the late-spring. Herbicide applications are most effective in late-May to early-June using herbicides like Grazon or Milestone. Keep an eye on the growth of these weeds this season, as an earlier-than-normal application may be necessary. Properly identifying weeds early in their growth stage and applying herbicides at the proper time can help keep them under control.

PREVENTION IS KEY
The easiest way to control weeds is to not have weeds at all. Preventing weeds from growing in crop fields can be done by using a mulch or cover crop to reduce the need from herbicide applications. As Paul Jasa, UNL Extension Engineer, says: "Put something there or Mother Nature will!" Keeping the ground covered from harvest to planting will help limit early-season weed growth of those winter annuals.

For your pastures, controlled or rotational grazing and managed stocking rates are the best tools to reduce over-grazing and allow the grass to outcompete the weeds. Stocking rates in Southeast Nebraska are variable due to grass species, soil type and annual rainfall. Typically, you can target about 4 acres per cow-calf pair, if you are using standard grazing, and adjust accordingly during the season.