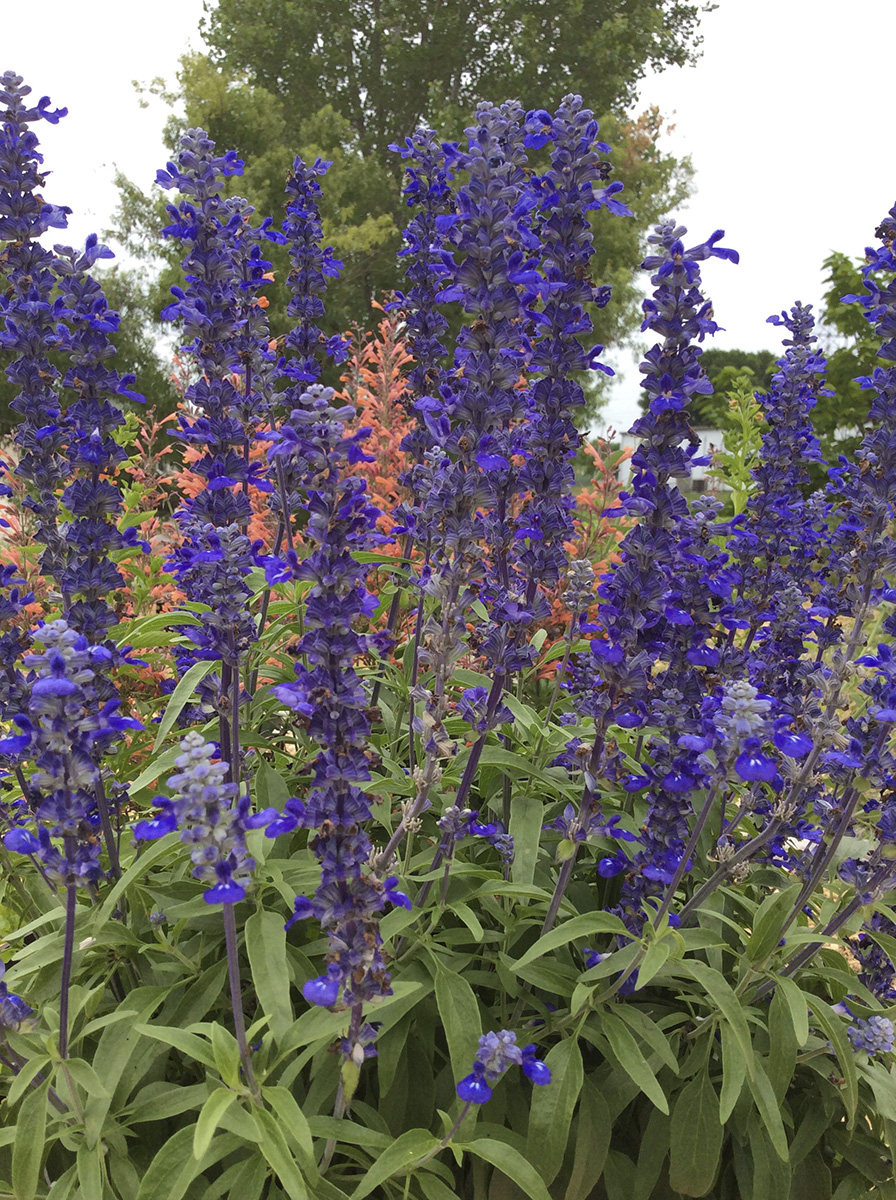 By Mary Jane Frogge, Extension Associate, Lancaster County

Annual flowers make a colorful addition to any landscape. The term annual means the flowers complete their life cycle in one growing season. Their versatility makes them useful in gardens since they are available in a wide range of colors and sizes. Take advantage of all the qualities annuals have to offer and present a beautiful landscape that will bloom from spring until fall. All of these annual flowers benefit pollinators.

SWEET ALYSSUM (LOBULARIA MARITIMA)
Flowers: many small florets in a rounded head; flowers literally cover the branched, low-spreading plants; pure white is the most popular, but deep lavender, pink and mixtures are available. Height: 4–8 inches.

COSMOS (COSMOS BIPINNATUS)
Flowers: single or semi-double, daisy-like, 3–4 inches in diameter; wide-serrated petals around prominent yellow center; shades of pink, rose, red, plus white and several variegated patterns and bicolors; excellent for cutting. Leaves: delicate and feathery; fresh light green color. Height: 1–3 feet.

GLOBE AMARANTH (GOMPHRENA GLOBOSA)
Flowers: 3/4–1 inch, rounded, clover-like with papery feel; purple-red, white, pink or orange-red. Great cut flower and long-lasting bloom. Height: 10–24 inches.

PORTULACA, ROSE MOSS (PORTULACA GRANDIFLORA)
Flowers: 1–2 inches in diameter, rose-like; single, semi-double or double-shades of rose, salmon, pink, scarlet, orchid, yellow, orange, white and some striped; newer cultivars have large, double flowers. Height: 2–5 inches.

BLUE SALVIA (SALVIA FARINACEA)
Flowers: on slender spikes; individual flowers small, lipped; colors range from white through deep blue-lavender. Height: 10–16 inches.

ZINNIA (ZINNIA ELEGANS)
Flowers: 1–3 inches in diameter; wide range of colors from white, cream, yellow, orange, red, pink, rose, violet, white and even green; also multicolored and striped cultivars; usually fully double; petals usually flat, but sometimes curled, quilled or twisted. Height: 6 inches–2 feet.