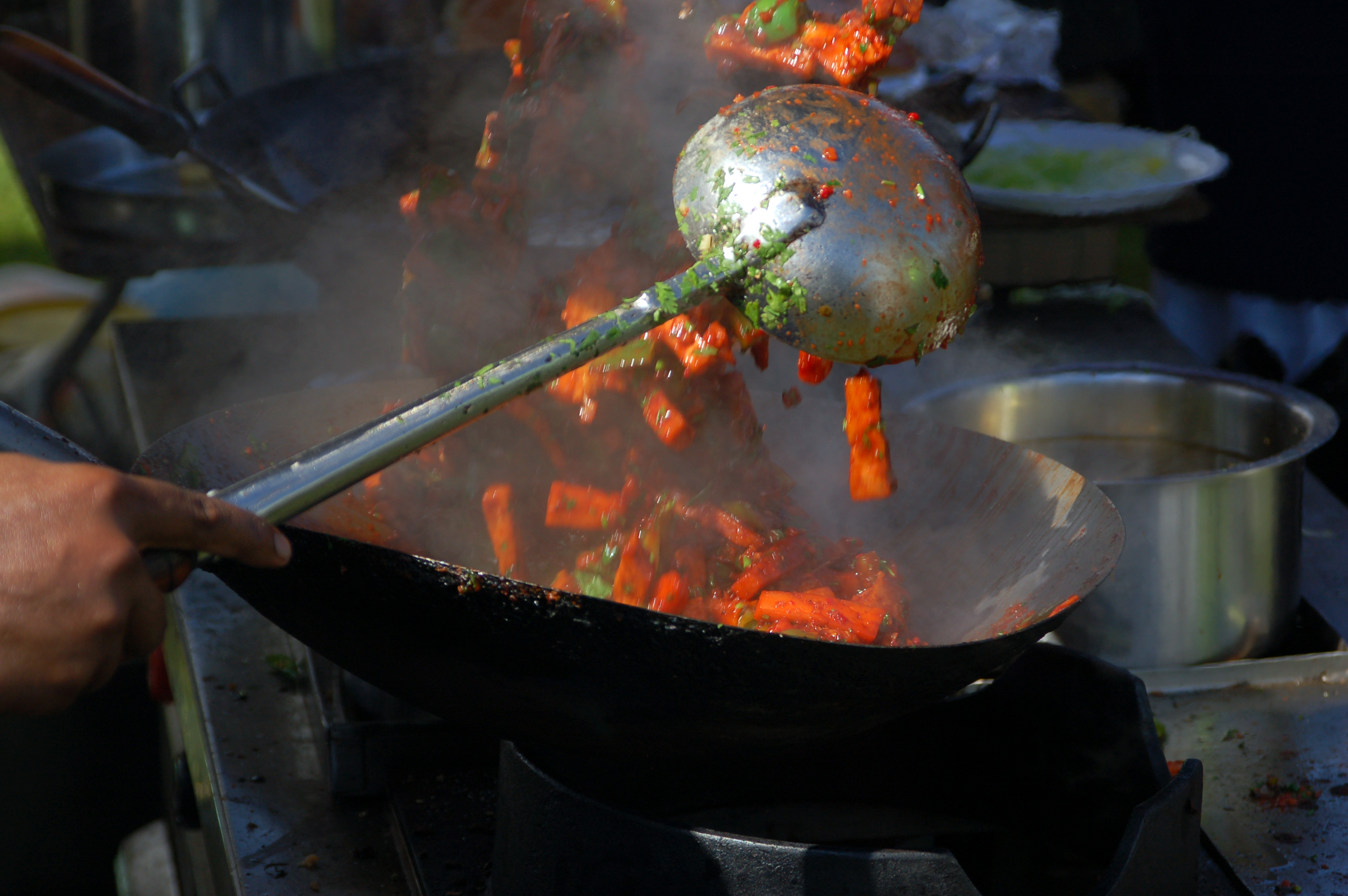 Learn to make stir-fry dishes and surprise your friends with your new talents when the Confucius Institute has its second cooking class Nov. 26, this one focusing on stir-fry dishes such as Beef Lo Mein and Kong Pao Chicken.

The class is 5:30-7 p.m. Nov. 26 at Leverton Hall on East Campus. Registration is $30.

Stir frying is a classic cooking method for preparing food in China. This method cooks processed ingredients at high heat for a short period of time. Usually, a wok is used at high heat; and edible oil is added as the heat conductor, followed by ingredients and seasonings. Due to the short period of time involved in the process, ingredients largely keep their nutritional value. Stir-fried meat is typically juicy and tasty, and vegetables are usually tender and crispy.

It also preserves color, texture, and taste as well as nutritional values. The stir frying method is somewhat similar to the Western technique of sautéing, but with a larger quantity of meat and vegetables added to make a bigger dish that can be shared with the whole family or friends.

In this class, you will learn how to cook Beef Lo Mien and Kong Pao Chicken using the stir frying method. These two dishes are many people's favorite dishes. They were also requested by our previous cooking class attendees. You will be given the opportunity to taste the food you and other students cook in the classroom.

To register, contact Angela Rystrom at 402-472-5370 or at arystrom2@unl.edu. Class size is limited to the first 20 people to register with full payment.
More details at: http://go.unl.edu/bqi