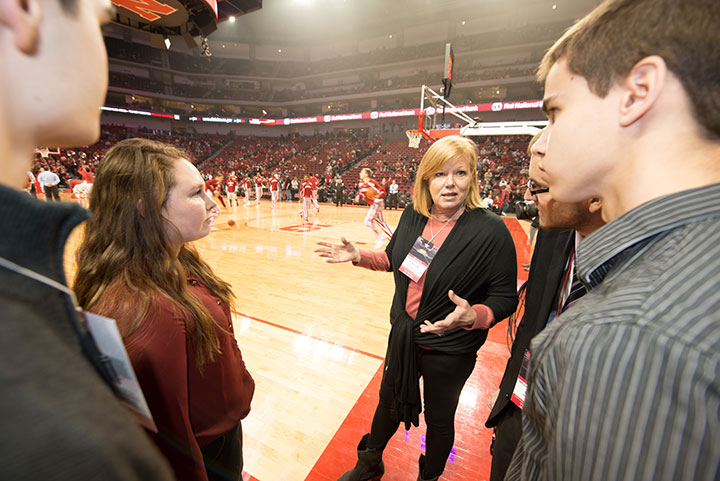 Join the College of Journalism for a panel presentation by award-winning national and local journalists, public relations and advertising professionals.

The two-hour event, "The New World of Sports Communications," opens at 4:30 p.m. April 10 in Andersen Hall, room 15.

The discussion will be moderated by Shelley Smith, a four-time Emmy Award-winning ESPN reporter. Panel members include:

• Bryan Burwell, an award-winning journalist for the St. Louis Post Dispatch and ESPN's Sports Reporters.
• Elizabeth Conlisk, the Big Ten Network's vice president for communications and university relations.
• Dirk Chatelain, award-winning columnist for The Omaha World-Herald.
• Paula Lavigne, an award-winning TV and print reporter for ESPN.
• Elizabeth Merrill, an award-winning long-form writer for ESPN.com.
• Dan Gibson, creative director of Archrival, a youth marketing agency that makes brands relevant with youth culture.

Discussion topics include how sports coverage and business have changed with the growth of communications platforms, including social media; is media coverage of athletes too intrusive; and the future of sports communications.

More details at: http://go.unl.edu/5ejf