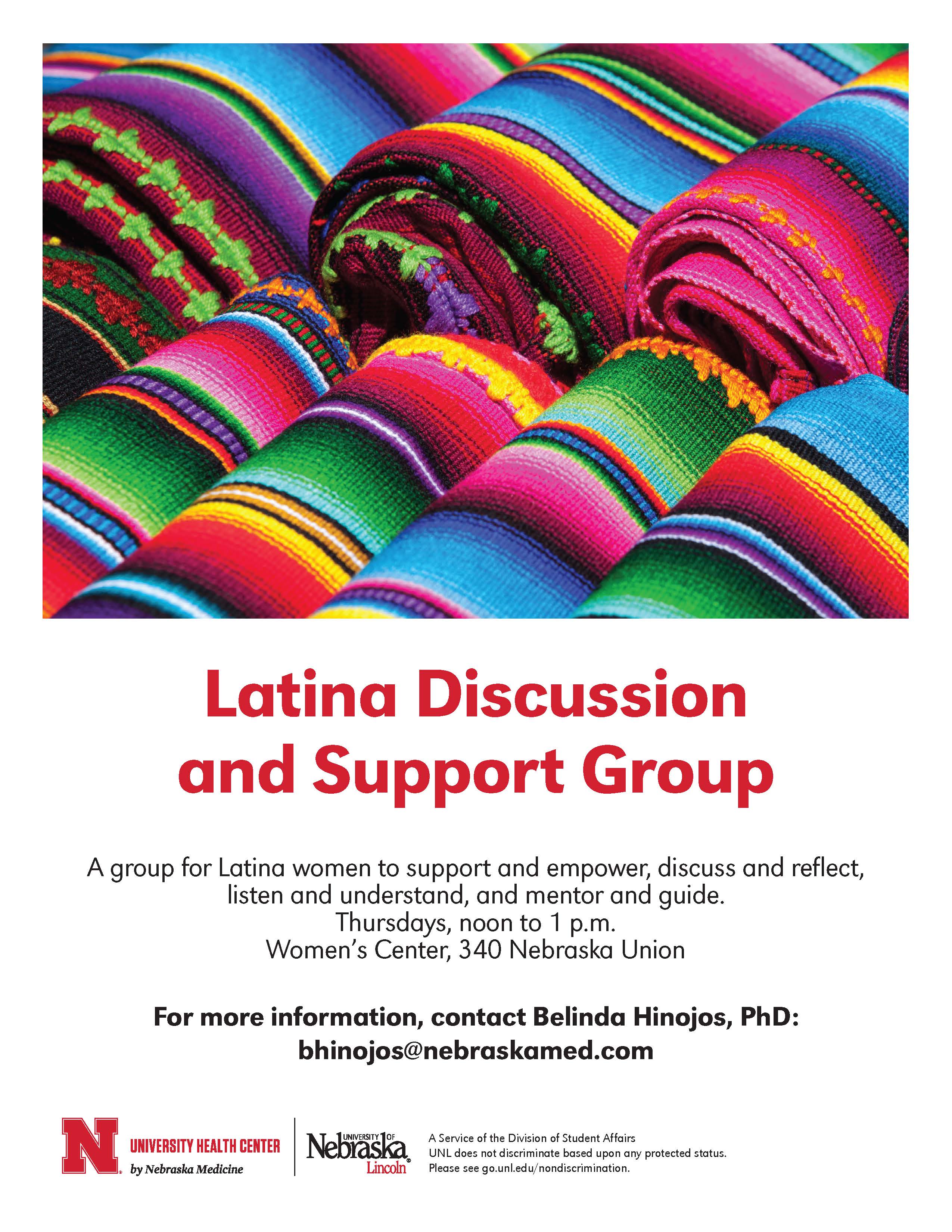 The Latina Discussion and Support Group is free, drop-in group open to all Latina students in the University of Nebraska-Lincoln community.

In this group, facilitated by Belinda Hinojos, Ph.D., Latina women will have the opportunity to:
• Support and empower
• Discuss and reflect
• Listen and understand
• Mentor and guide

The group meets Thursdays from noon to 1 p.m. in the Women's Center (340 Nebraska Union).

For more information, contact Belinda at bhinojos@nebraskamed.com.
More details at: health.unl.edu/caps/groups